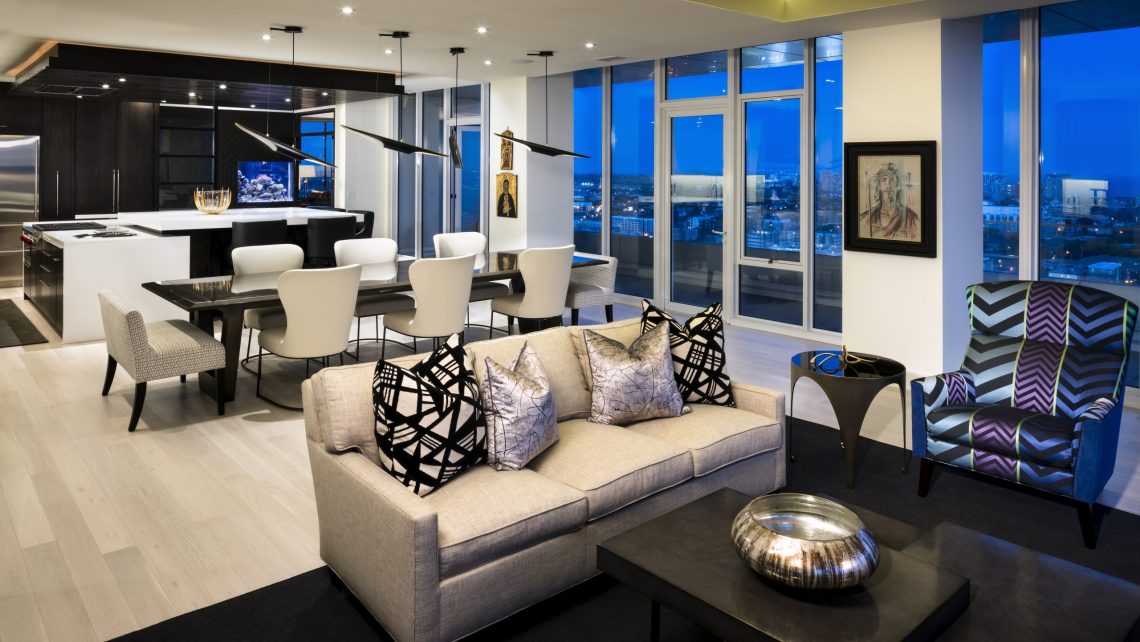 Space Planning like a Pro
By: Lexi Johnson and Pam Stasney
If one thing rings true when it comes to living in a big city, space is tight! Especially in apartments, it's important to maximize space. Regardless of whether you live in a studio, one bedroom, or larger, you want to scale furniture arrangements accordingly. The key is avoiding clutter so you don't feel congested yet, not leaving it so empty that it feels cold. Finding a happy medium is the answer.
Take some designer-tips and add some tools to your toolkit:
PROPORTIONALITY… measure twice, look at the big picture.
A tool that designers use to ensure everything is proportionate to one another is an architectural scale. (For instance, designers often use a ¼" = 1' scale when drafting floor plans). We take the interior blueprints and draw out a floor plan with the accurate furniture measurements. This helps us to see how the entire scheme relates within the space.
STYLE TEST… do your homework, know what you love.
First, decide your interior design style. Think about what colors you're drawn to and what pieces you currently own to create the foundation of your room. Are there any common attributes between them? Or is there a little bit of everything?  If you're having trouble pinpointing your signature style, take an online quiz, they are easy to find.
PERSONALITY… don't be shy, express yourself.
After style is determined, con sider which areas need to be filled in:  Lamps, art, vases, throw pillows, and mirrors are great options for adding personal touches. Once you determine what pieces are needed, it's time to start shopping! It's important to consider the size of your entire room. If you're layering pieces on top of one another, make sure the proportion does not appear off. Some examples and tips are listed below: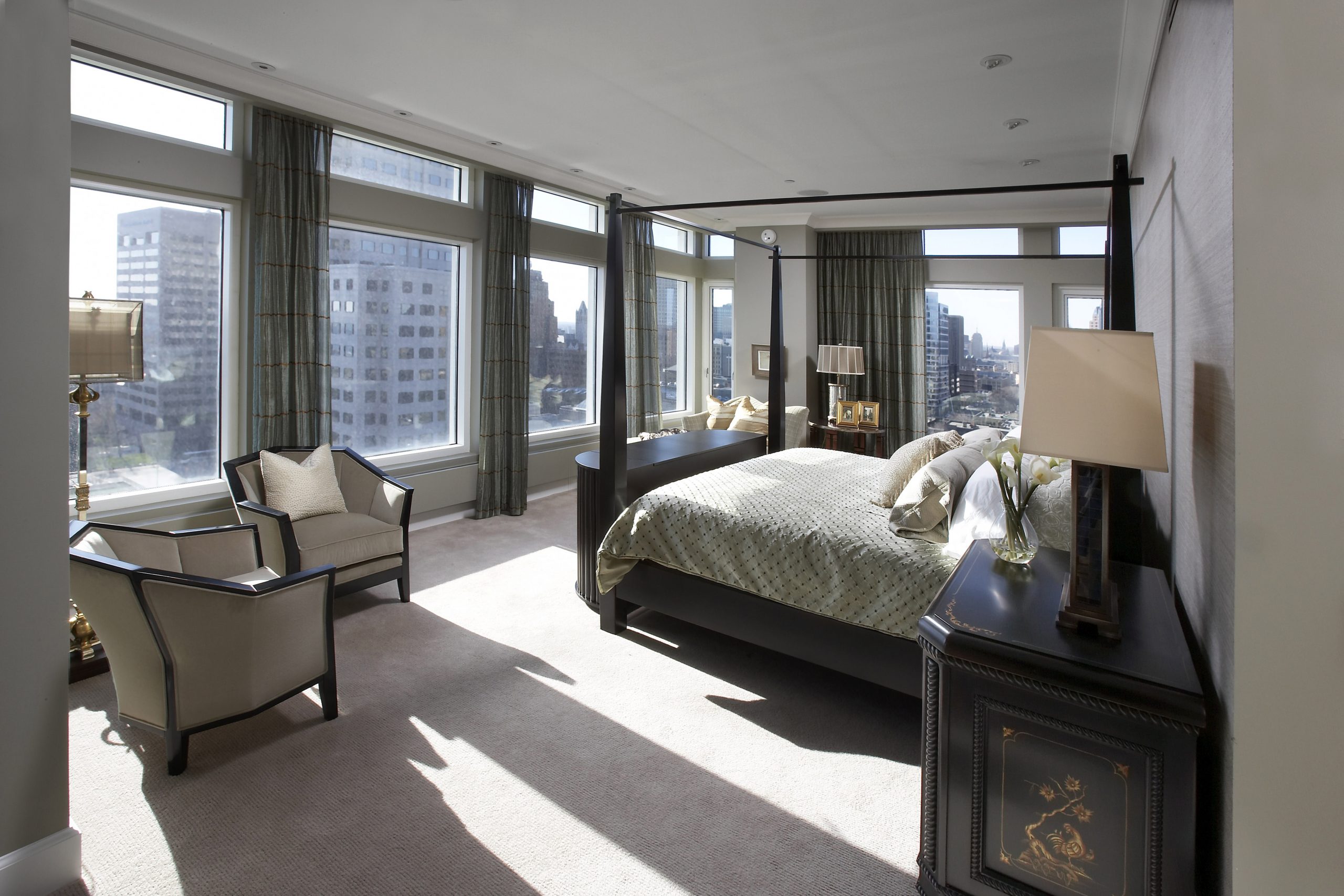 Interior Design by Haven Interiors, Ltd.
When it comes to window treatments, place the rod towards the ceiling to take full advantage of the height. Floor to ceiling draperies are a great way to give the illusion of a larger room.
Rugs are a great way to ground a room. Whether it's going beneath a sofa or bed, it should be wider than what is placed on top. However, it is okay to position the back legs off the edge. Rugs can create a boundary where there are no walls. This is commonly seen when dividing the living room and kitchen or foyer and dining room.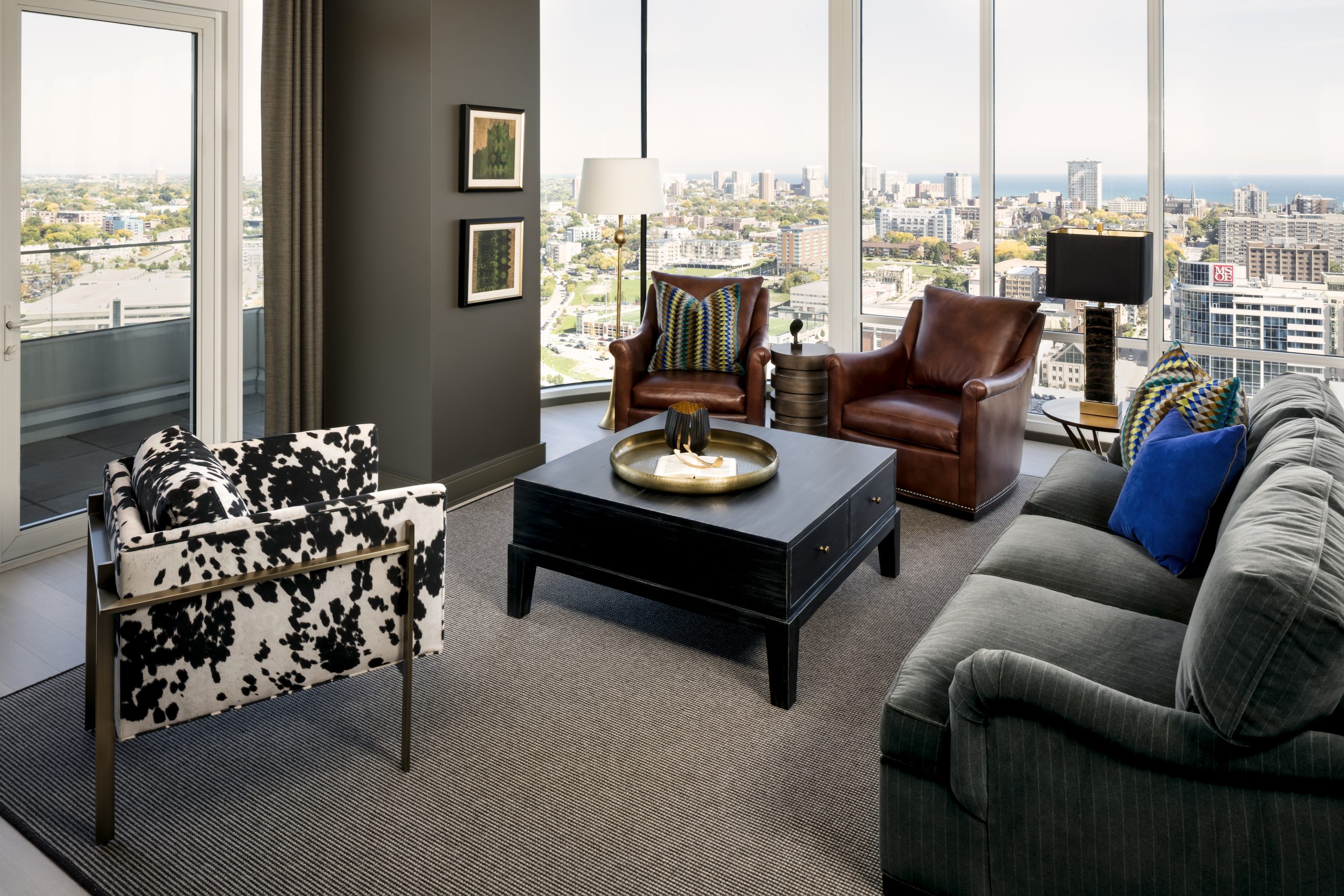 Interior Design by Haven Interiors, Ltd.
The rule of odds and rule of thirds are great tools to help keep proportion in check. In the image below, the leather chairs are grouped around a side table creating a group of three. On a larger scale, there are three styles of seating.  Using fabrics that contrast generate interest.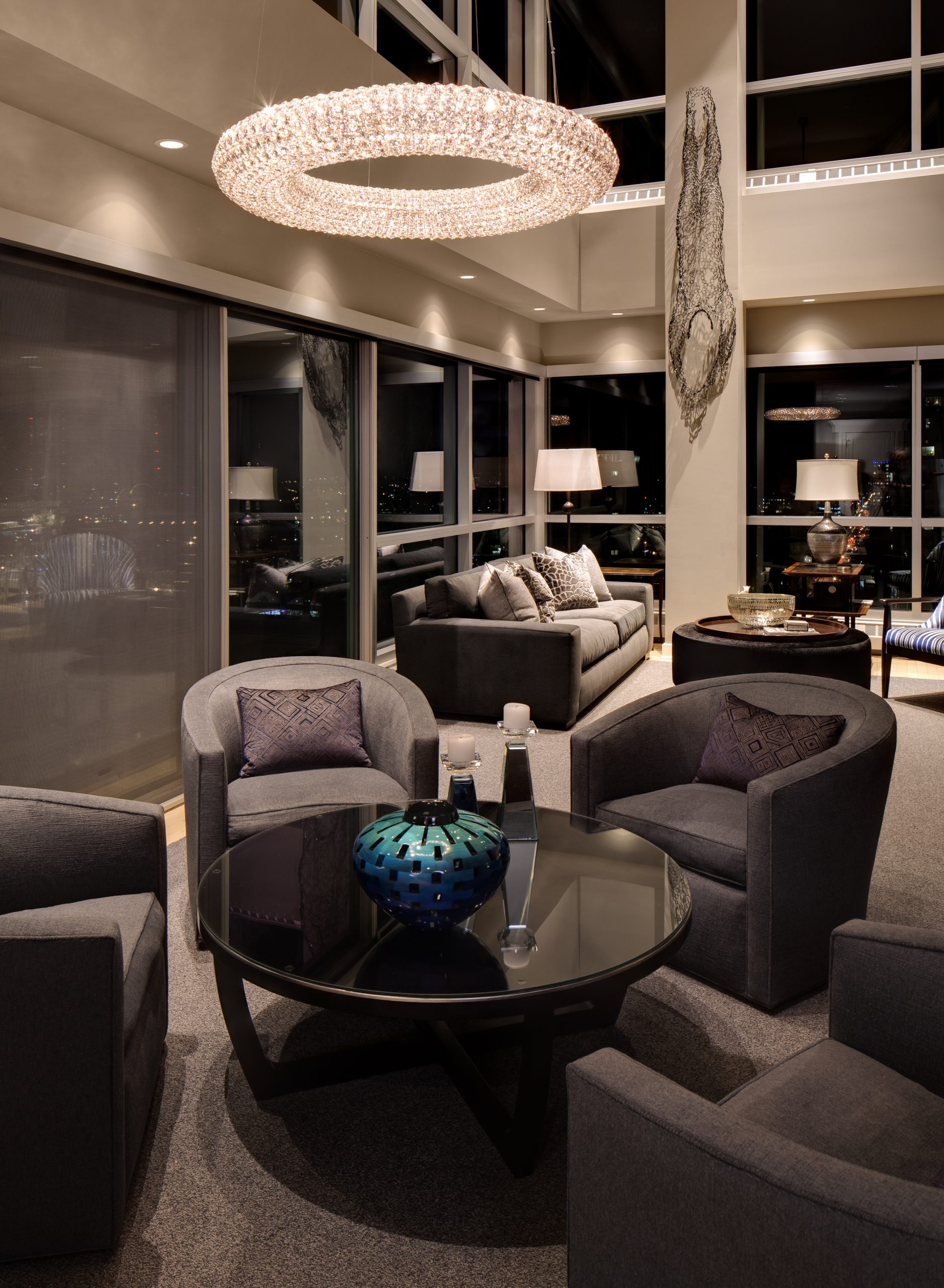 Interior Design by Haven Interiors, Ltd.
How fun is this chandelier? It fits this space perfectly, but if it were installed in a smaller room, it would appear out of place. On the other hand, anything narrower in this 2-story would seem disproportionate.
Hopefully these insider tips help you better understand the design process and how to scale! If you would like to set up an appointment or have any questions about our services, feel free to reach out to either our Geneva (630.402.0444) or Milwaukee (414.765.2350) location. We'd love to work with you!