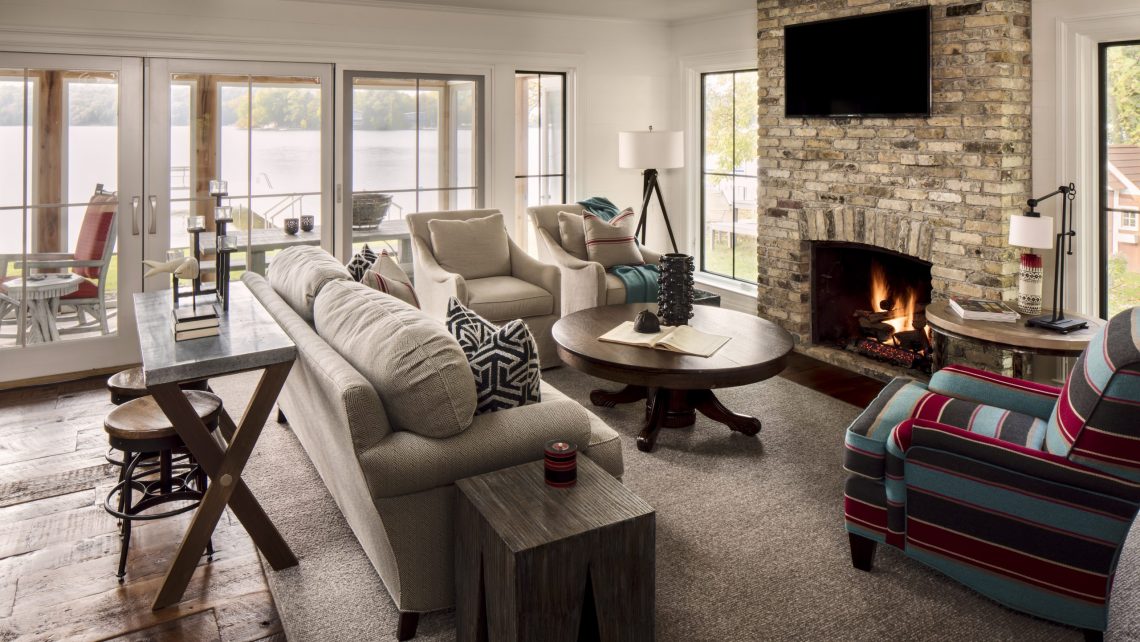 Living by the Lake
By: Lexi Johnson and Pam Stasney
It's that time of year again: schools have let out, the sun is shining, and barbecues are being hosted. Summer is in full swing! While this year may look a little different than usual, we're taking a step in the right direction and our lives are finally starting to return to normal. Now more than ever are people spending time outdoors. Being in nature helps shape our perspective on how we see the environment we live in.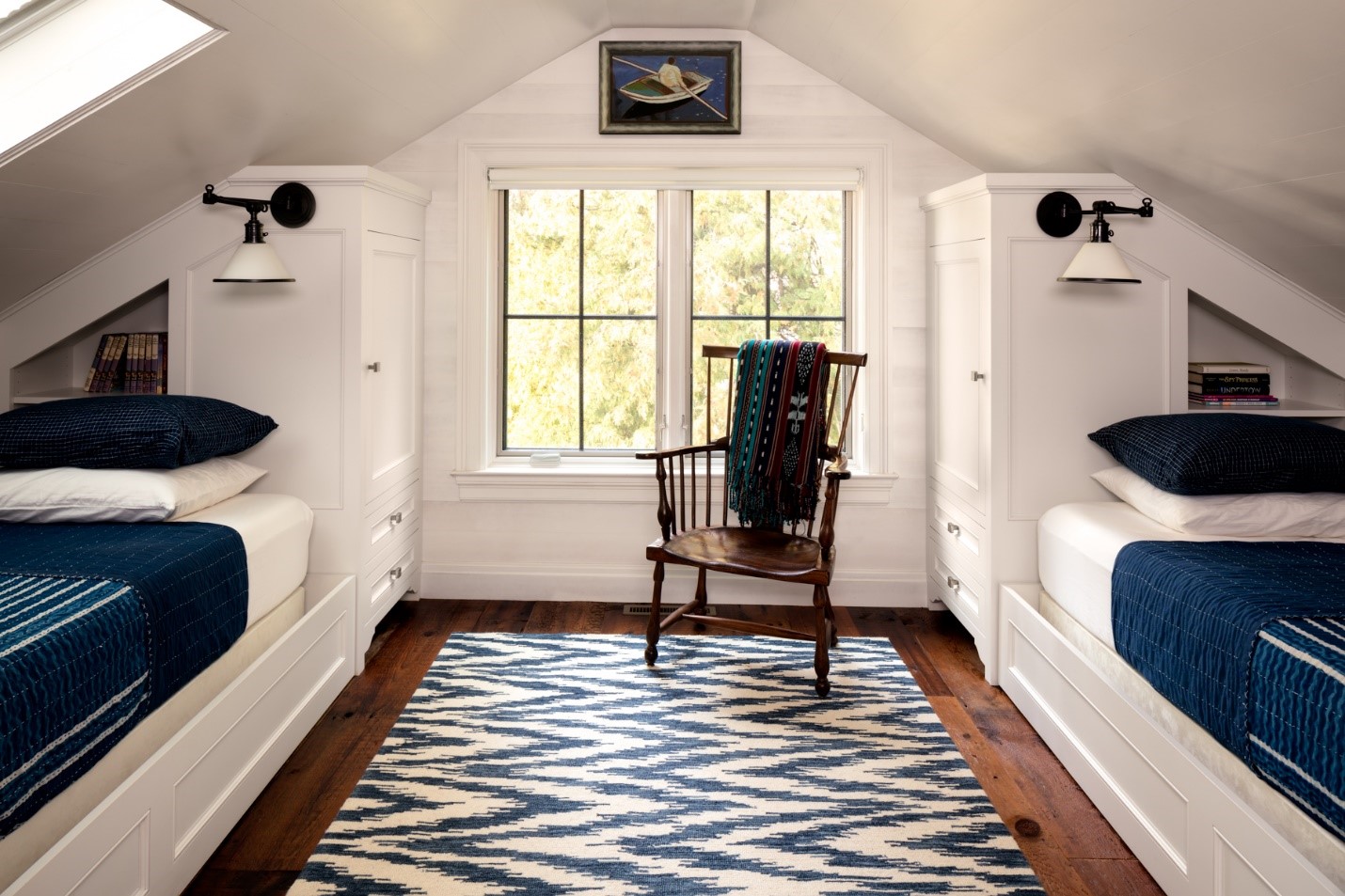 Whether you're designing a lake house or dreaming of ways to refresh your year-round digs, take these cues from lakefront style:
1. Keep it easy & breezy.
Don't we all long for lazy-days-of-summer by the lake?  Keeping it easy is essential for relaxation.  Neutral tones, natural textures and casual comfort are keystones of lakefront style.  A soft palette leaves room for fun splashes of color.  In our opinion, stripes always create fireworks.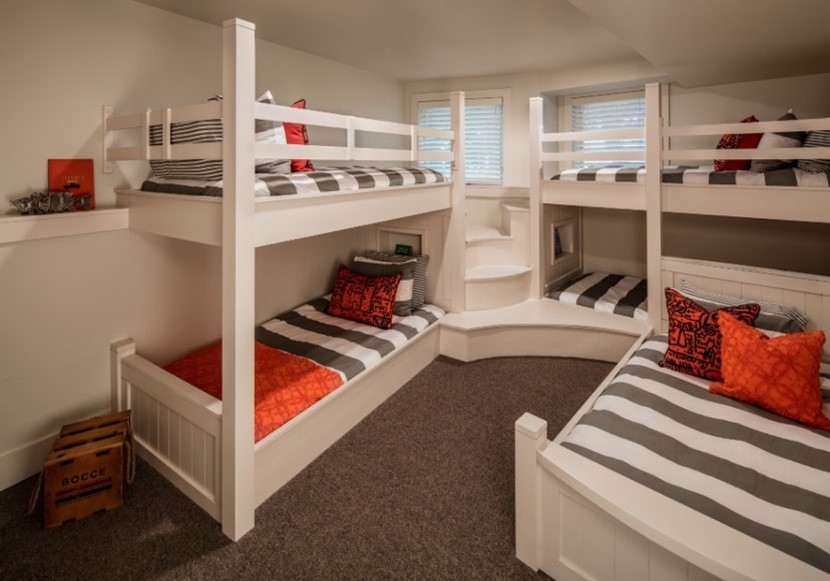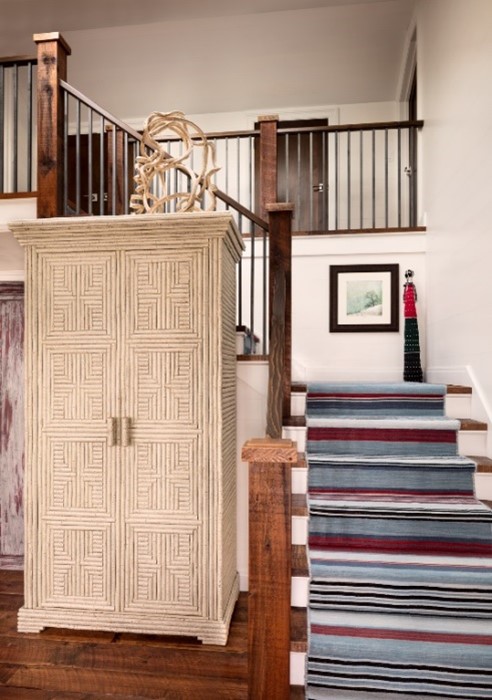 Some of our favorite lakefront projects. Interior design by Haven Interiors, Ltd.  Photography by David Bader Photography
2. Everyone deserves spa-treatment.
Summer means making room for guests and taking time for self-care.  Why not treat vacationing visitors to a refresh.  Who doesn't need a little pampering?  This luxe bathroom was designed by one of our Geneva designers and is all the inspiration you need to fluff up a powder room or remodel a bath.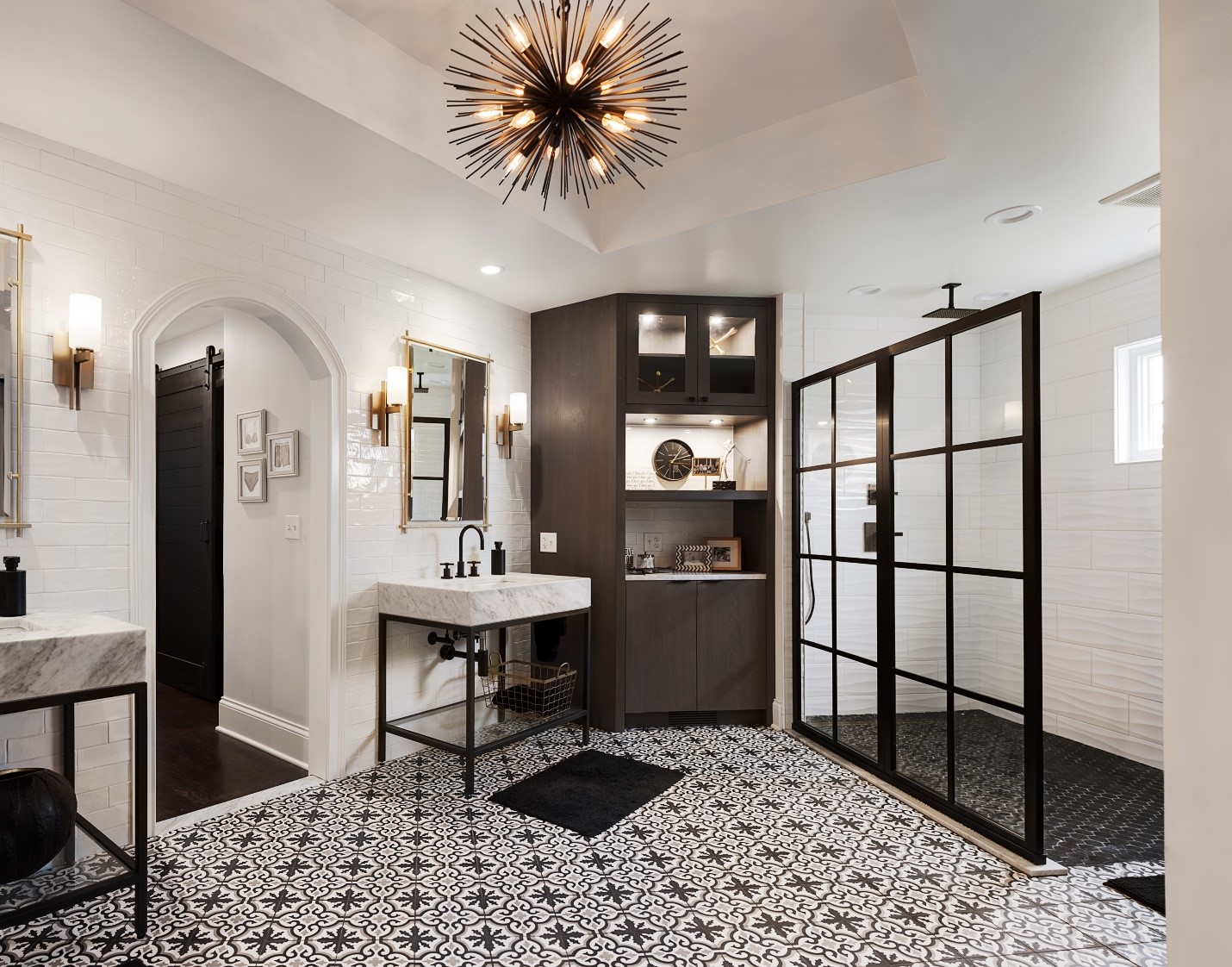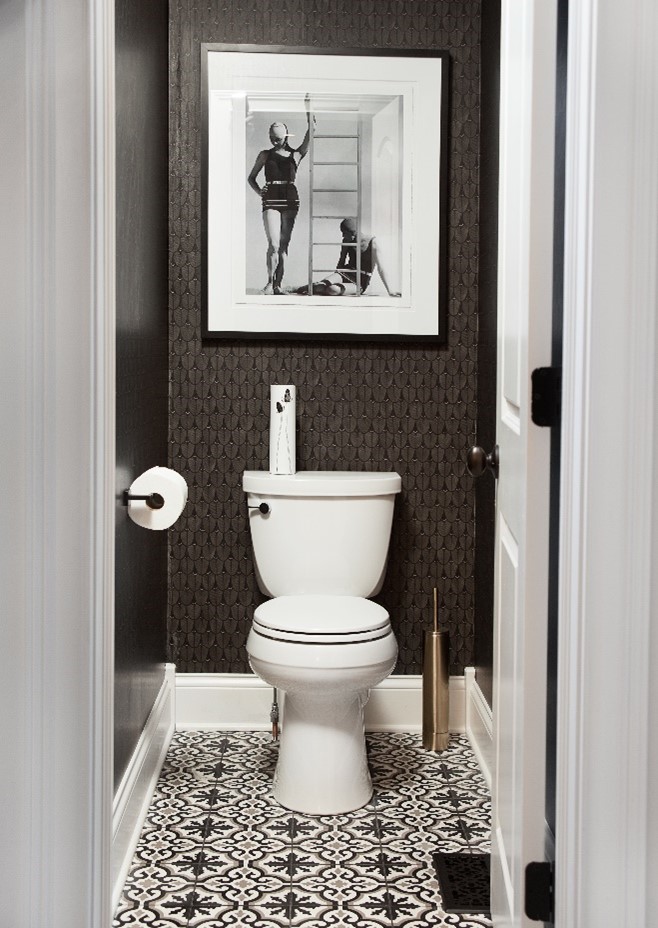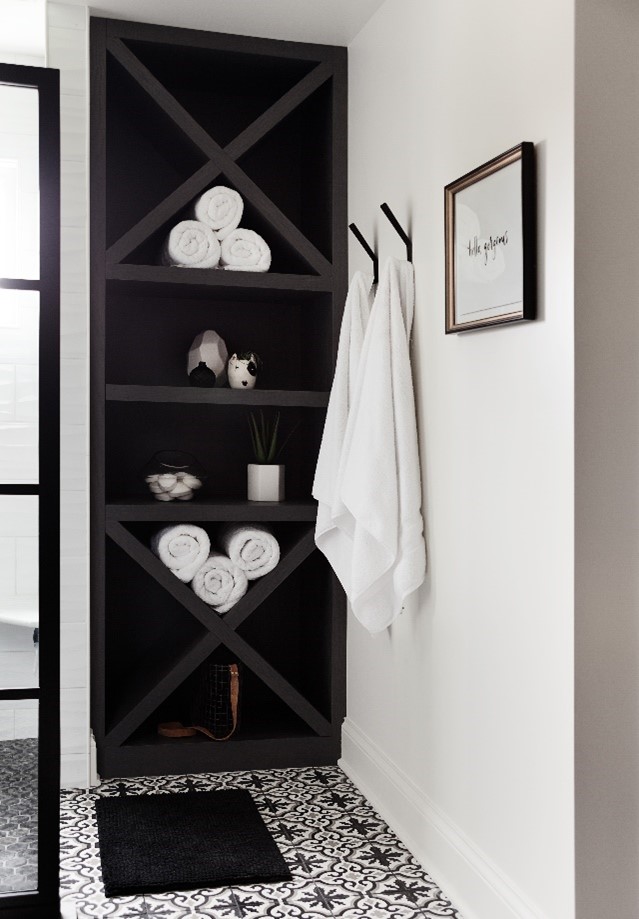 3. Let the sunshine in.
Lake houses are all about water views and letting the outdoors in.  Keep the light shining, even after dark, with nature-inspired lighting.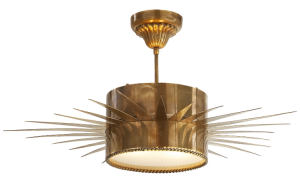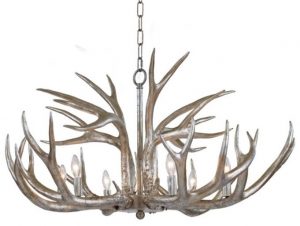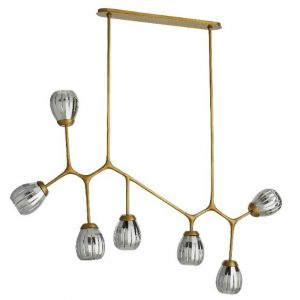 Above images available to order through Haven Interiors Ltd.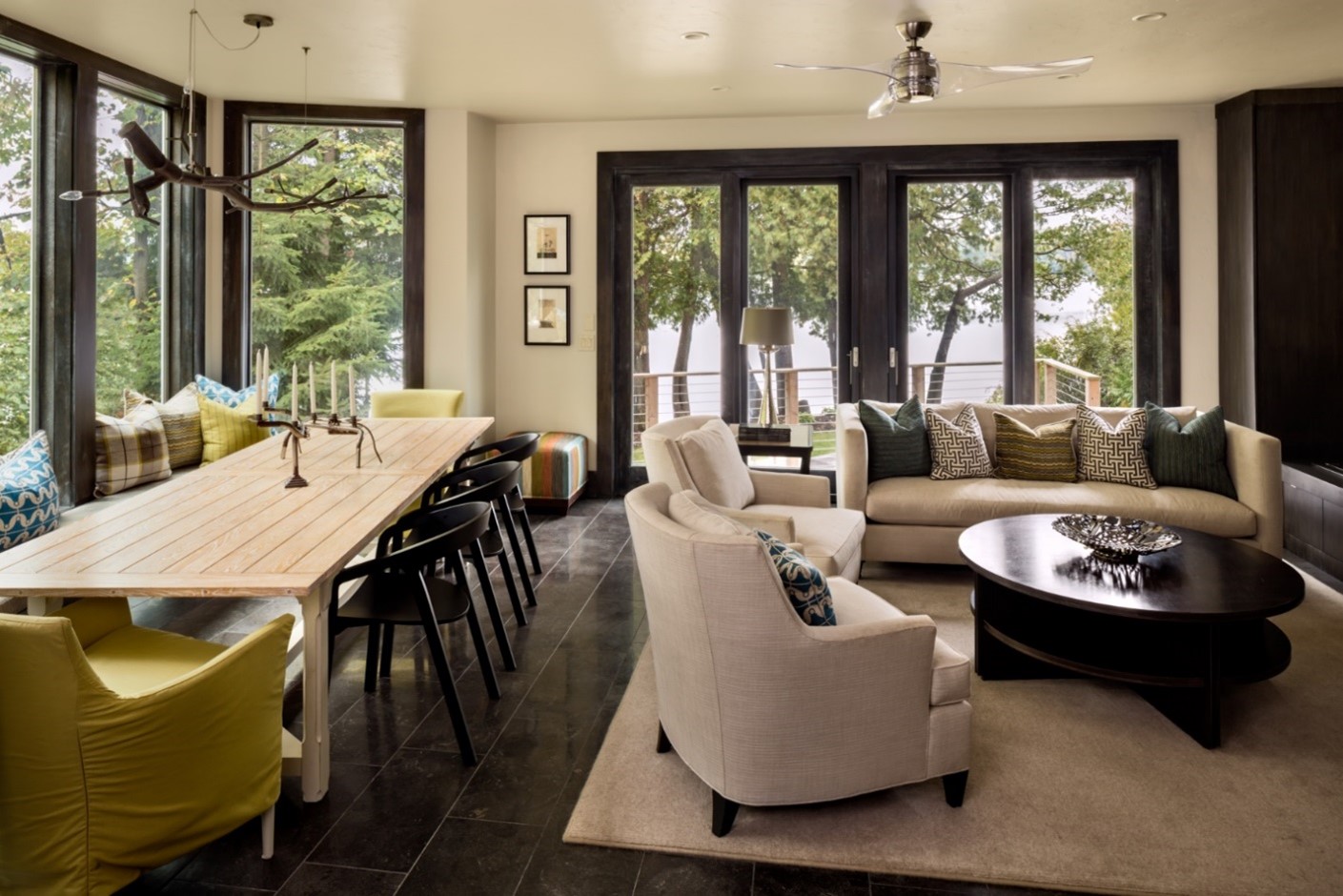 Interior Design by Haven Interiors, Ltd., Photography by David Bader Photography
Fun in the sun doesn't last forever, so we've rounded up some ideas for your summertime pleasure:
Fox River Bike Trail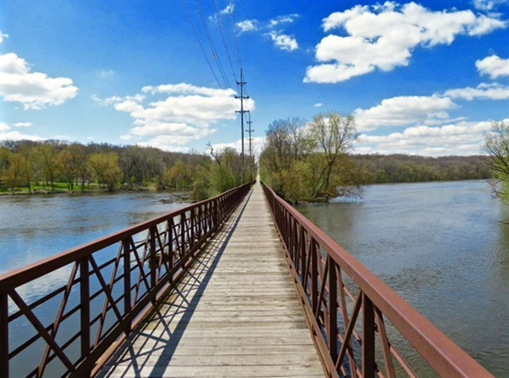 Image courtesy of Enjoy Illinois
Here in Geneva the Fox River Bike Trail offers a scenic course while remaining close to town. If you are feeling adventurous, the trail spans 40 miles north into Algonquin. There are several stops to make along the trail to rest and squeeze in a few more things to do.
Swedish Days in Geneva
After a year of postponement, Swedish Days are back in Geneva! It runs June 24-27 and offers a variety of smaller events (subject to change due to Covid). A 5K will be held on the 26th where participants race the trails along the Fox River. A kid's version will also be held for those under 8. DALA-Palooza is a musical event following the race featuring a variety of performers. It is held at the Kane County Cougars Stadium from 1-6pm. On the last day, there will be a "Choklad Crawl" where guests can sample chocolate treats from fifteen different vendors. It is an open house style format from 11am-4pm. Keep in mind that some tastings are limited to those 21 and older. For more information about Swedish Days, visit the Geneva Chamber of Commerce website.
Art Exhibits: Van Gogh, Frida Kahlo, and George Shipperley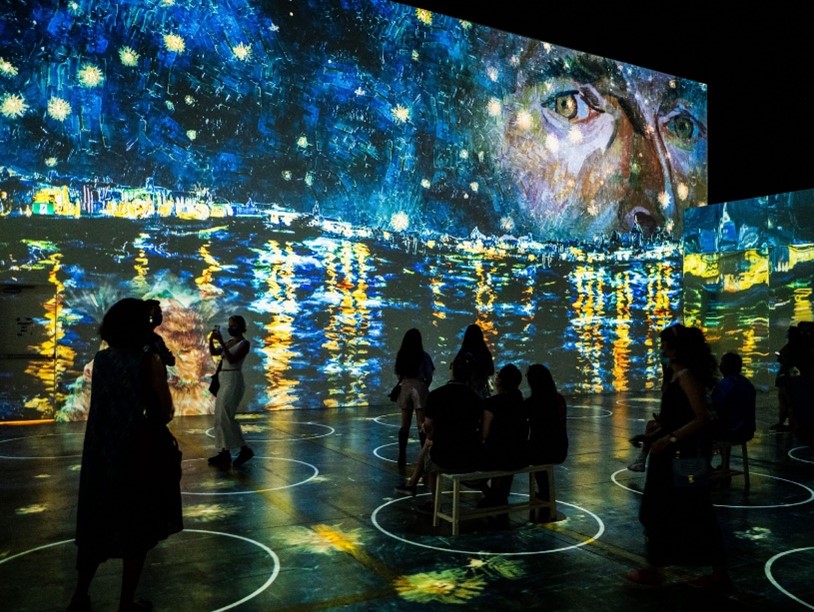 Image courtesy of Immersive Van Gogh Exhibit Chicago
For any art buffs out there, you won't want to miss the special exhibits going on now in and around the Chicago area. Taking place at the Germania Club Building is "Immersive Van Gogh Chicago." 500,000 cubic feet of light projections cover the interior of this historic building, allowing you to see every minute detail. Tickets are going fast…make sure to secure your place! It's a breathtaking experience getting to see his creations come to life. Frida Kahlo, another beloved artist, has an exhibit in Glen Ellyn at the College of DuPage that runs until September 6th. By viewing 26 of her pieces, you journey through her life and the role she played during the 20th century.
"To be an artist means to have an insatiable appetite to create and explore. We are not hobbyists; we are innovators: always searching for new and original thoughts. Although my work is mostly comprised of landscapes and still life, the subject is not my priority. Interpretation through feeling and emotion is. That is how we distinguish ourselves from others. How we paint, not what we paint, is the essence of a good work of art." – George Shipperley, excerpt from artist's message on his personal website
Stop by our Geneva location and see pieces of local artist George Shipperley. We have several original pieces of his on display.
MLB is back!
Baseball games are a fun summer activity the whole family can enjoy. Whether it's the Chicago Cubs, Milwaukee Brewers, your local minor league, or recreation team, there's something for everyone. Be sure to check out the updated Covid guidelines to know what to expect, as every location is slightly different. Despite everyone rooting for different teams, one thing we can all agree on is it feels great having life return closer to normal!
Fun in Milwaukee
If you are closer to Milwaukee and need a fresh idea for a family activity, date night, or just something fun to do, there is plenty happening in the city. If art and nature are your thing, the Urban Ecology Center is hosting a night of hiking, painting, and trivia at sunset. For music lovers, there's upcoming concerts featuring Khalid, Morgan Wallen, and Luke Bryan. Any night owls might enjoy the "Moonlight Paddles" event hosted by the Milwaukee Kayak Company. These are just a few of the many events going on in the city. Click on the links to learn more!