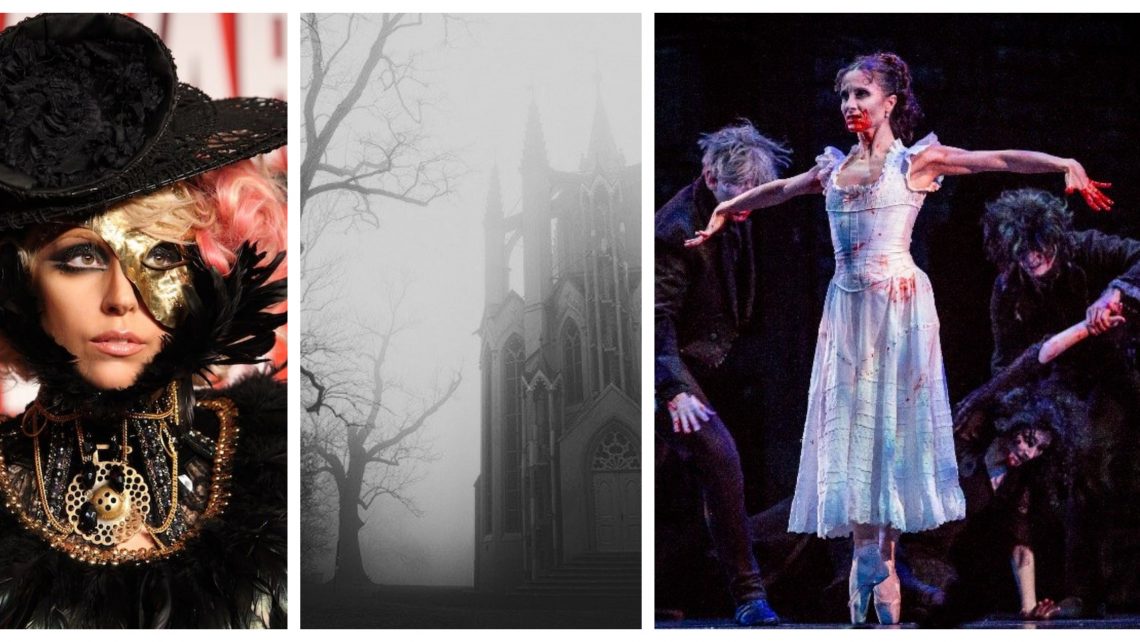 Going Goth: Don't Be Afraid of the Dark
October 2018 | By:  Pam Stasney and Kelsie Lally
Rockstars, flying buttresses and a virtual visit to Transylvania have intrigued our imaginations this month.  With Halloween upon us we are busy crafting our masquerades and delving into the darker corners of design.  We're awestruck by Lady Gaga's performance in A Star Is Born and her wardrobe off-screen never ceases to amaze.  Whether on stage or screen, she is truly inspiration personified.
Meanwhile, over on Pinterest we're re-discovering Gothic Revival style.  Distinctive architecture, cavernous color palettes and elements of curiosity make for mesmerizing design.  Visit our Pinterest board and be beguiled. To further prepare for All Hollows Eve, we attended Milwaukee Ballet's performance of Dracula and we were thoroughly entranced.  Director and Choreographer Michael Pink's production is a masterful spectacle of dazzling sets, artful staging, brilliant dance and an intoxicating orchestral performance.
Here are a couple of lessons we've learned about Gothic style.  Spellbound by these design ideas, we couldn't stop ourselves from sharing the magic.
1. Masquerading requires many layers.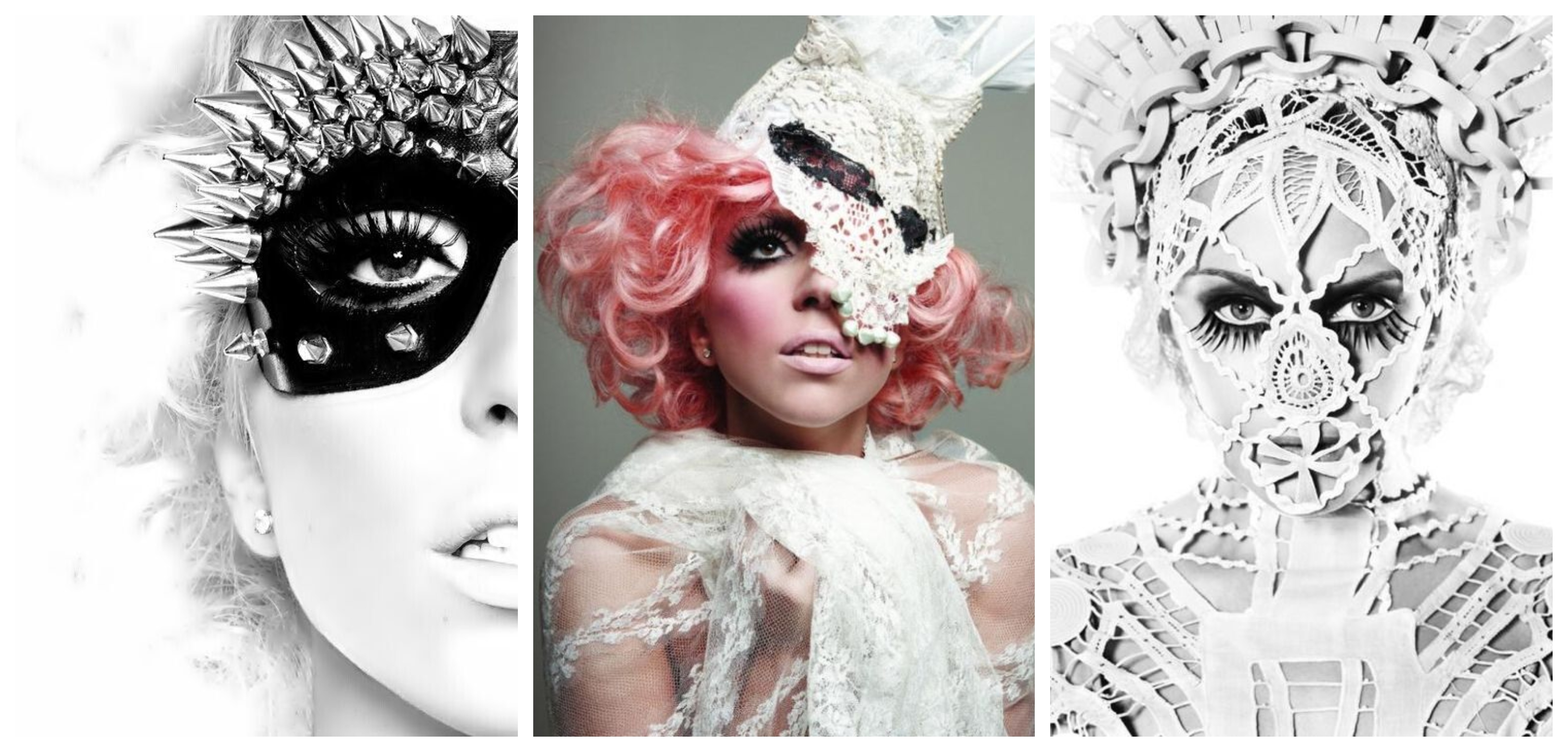 Lady Gaga is renowned for her wardrobe transformations when she performs on concert stages.  Her inventive style and fearless courage are shown, not only through her hypnotic voice, but also by her many disguises.  Gaga's visual stunning appearance is a testimony to layered details.  Her persona and costumes are mysterious, leaving her audience wanting more.
Integrate her propensity for drama into your home interior by layering objects of curiosity or create a striking gallery wall.

2. Flying buttresses and stained glass windows aren't just for cathedrals.
Gothic architecture is a style that flourished in Europe during the High and Late Middle Ages.  It evolved from Romanesque architecture and was succeeded by Renaissance architecture.  Originating in 12th-century France, it was widely used for cathedrals and churches, until the 16th century.
One of the greatest innovations of the Gothic era was the "flying buttress," a system of structural support needed for the massive weight of palatial stone buildings.  A buttress is a structure built to support or reinforce the height of a masonry wall.  Buttresses counteract side thrust (lateral force), preventing a wall from bulging and buckling by pushing against it, transferring the force to the ground.  Attaching to the vertical walls, arched stone was connected to huge buttresses built away from the heavy external walls.  This system allowed architects and builders to construct soaring cathedrals with sweeping interior space, while enabling walls to exhibit expansive stained-glass windows.  Elaborate pinnacles added weight, which permitted the buttresses to carry even more lateral thrust.
Architectural interest isn't limited to exteriors.  Introduce interesting lines and dramatic curves to interior spaces with these finely designed furnishings.

3. Captivating an audience demands a star performance.

This year celebrates the 20th anniversary of this production's American premiere.  Dracula is an age-old story, haunting audiences for decades.  In this orchestral and balletic performance, we are riveted by intoxicating sights and sounds.
The role of Dracula is played by ballet master Davit Hovhannisyan.  Hovhannisyan steals the show as he eerily possesses the stage.  Dracula takes captive his victim as well as the entire audience.  His voluminous red cape and his matador-like manner command attention.
Many dancers choose Dracula as the final performance of their professional career.  This is the case for Luz San Miguel, who will take her final bow after the Saturday evening performance.  Luz joined the Company in 2005, first appearing in the role of Lucy.  She has made a lasting contribution to the Company's legacy.
Of course, a grand production is only possible when every aspect works in synchronicity with all other parts.  Music and lighting direction are vital.  As are costume design and artistic direction.  Every ensemble cast member creates the story, not the star alone.  However, we couldn't help but be taken captive by Dracula.  His powerful presence and dramatic red cape had us taken prisoner to his lair.
Create drama in your home by painting entrance walls in a rich, dark hue or upholstering a statement sofa in blood-red velvet.  Don't be afraid of the dark.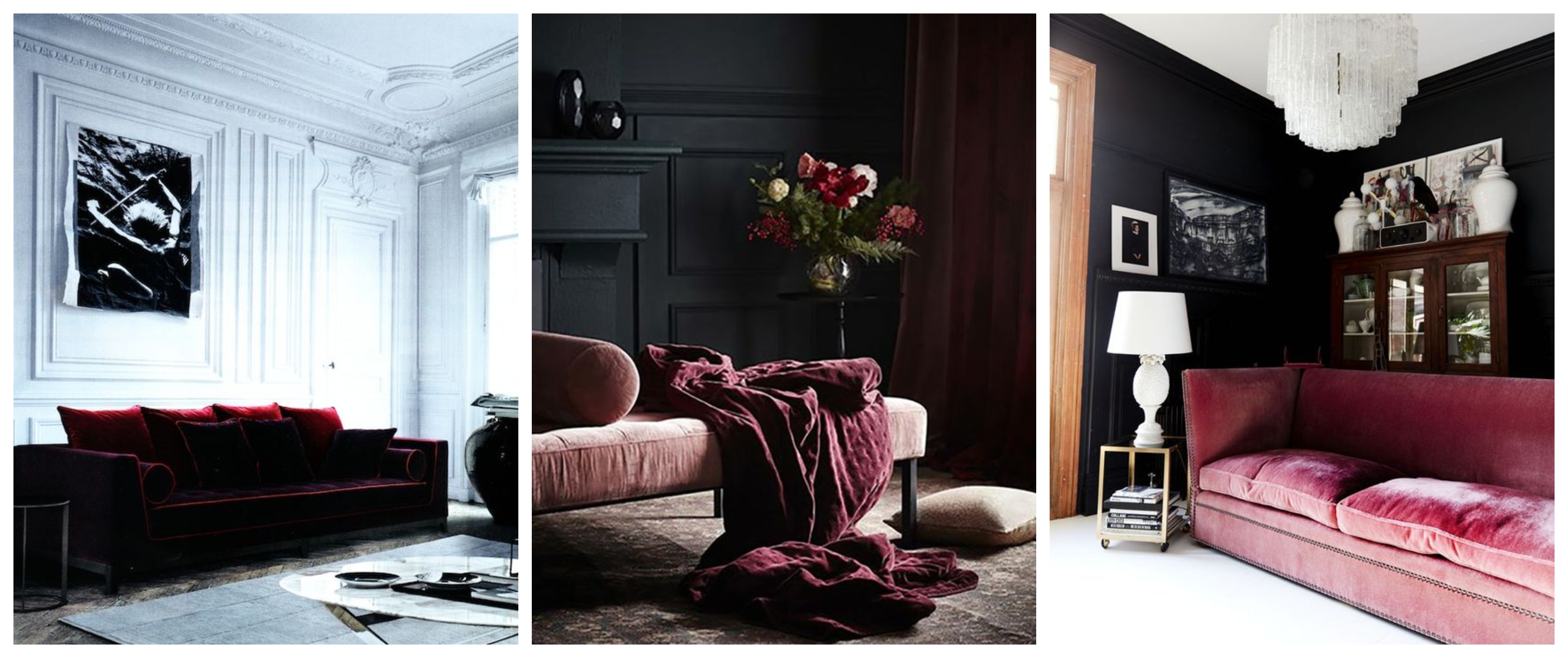 Happy Halloween!