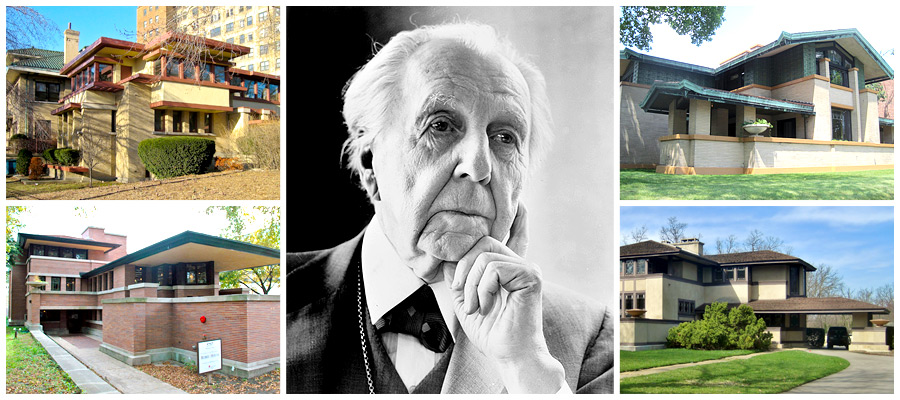 Celebrating Birthdays, Beauty & Organic Design
June 2018 | By Pam Stasney and Kelsie Lally
Summertime is finally here. Haven's design team is greeting the season of sunshine and patio-soirees with loads of birthday celebrations. Of course, we welcome any excuse for a party, especially a party with a cake. In honor of birthday-celebrations, we took a design-inspiration trip to Frank Lloyd Wright's Burnham Block, a historic site here in Milwaukee. Wright was a Wisconsin native, born June 8, 1867. An American architect, interior designer, writer and educator, Wright was a prolific visionary and well ahead of his time.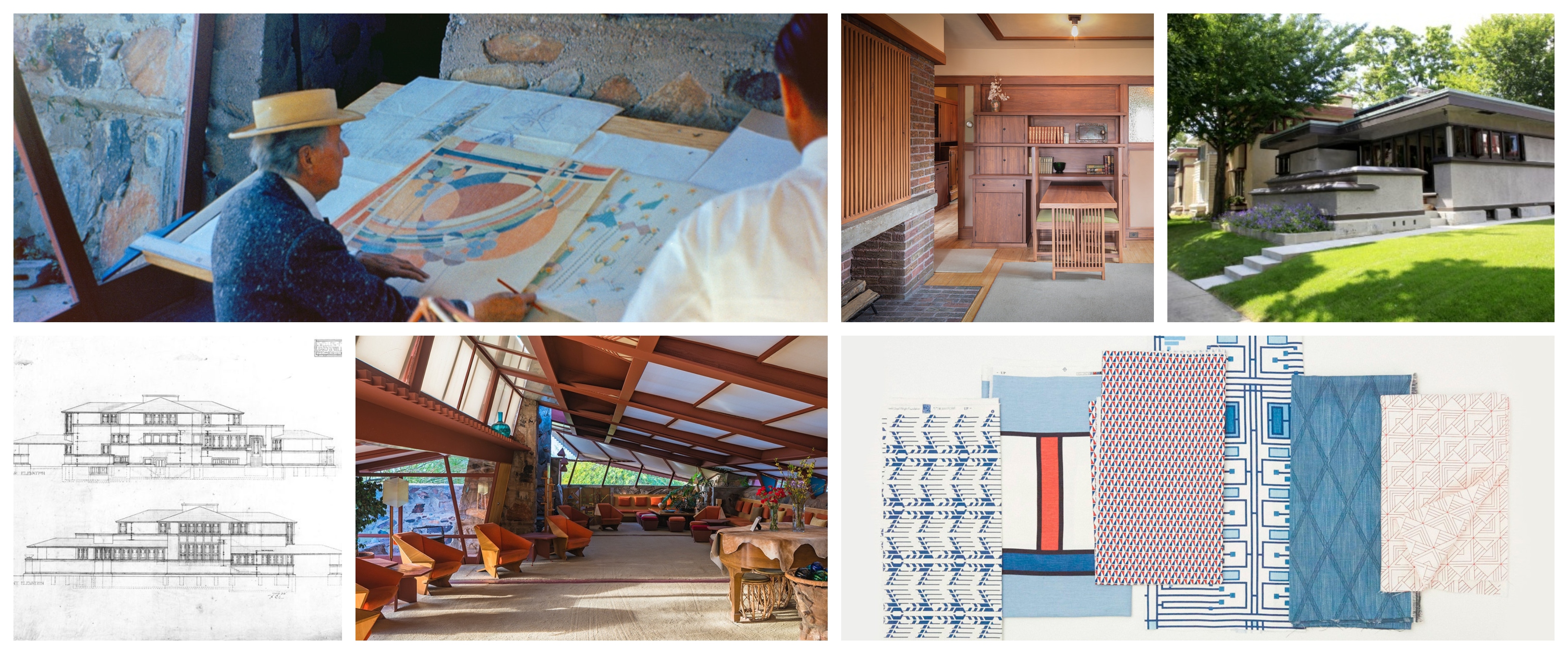 Frank Lloyd Wright introduced the word "organic" into his philosophy of architecture as early as 1908. His belief was an extension of the teachings of his mentor Louis Sullivan, whose slogan "form follows function" became the mantra of modern architecture. Wright changed this phrase to "form and function are one," using nature as the best example of this integration. Wright's designs not only offered occupants shelter, but an opportunity to connect with nature, allowing them to feel more alive, as a result of his work.
As interior designers, we are inspired by Wright's philosophy and personal approach. He has said "I never design a building before I've seen the site and met the people who will be using it." We couldn't agree more. Here's what we've gleaned from studying the philosophy of Frank Lloyd Wright:
1. Authenticity is rooted in natural elements.
When famed Interior Designer, Kelly Wearstler was interviewed about design inspirations drawn from Frank Lloyd Wright, she said "There is no better way to instill authentic beauty and soul into a space than with natural materials."

Natural materials, like wood, metal and leather add expressive character to interiors, and their organic properties only get better with age. Wright was forward-thinking when it came to living in harmony with nature. He has said "A building should appear to grow easily from its site and be shaped to harmonize with its surroundings. Hill and house should live together, each the happier for the other."
2. Beauty is worth the investment.
"The longer I live, the more beautiful life becomes," Wright said, "…if you wisely invest in beauty, it will remain with you all the days of your life."

When Wright speaks of beauty, he is not referring to an outward appearance alone, but about an experience. As soon as one enters a property designed by Wright, a journey begins. From the front eaves to the back porch, pathways lead to light and connection. The Guggenheim Museum is a profound example of this philosophy. "Wright conceived the museum as an airy, open place where visitors would not have to retrace their steps, instead entering the building on the ground level, taking an elevator to the top, and descending gradually, enjoying the art on display until returning to the entrance." According to Architectural Historian and Critic Paul Goldberger, "In many buildings, you observe them best by staying in one place and taking it all in. But the only real way to experience the rotunda, in the Guggenheim, is to move along the spiral. Because it's the experience of feeling the space change, feeling yourself go around and round at this remarkable pace that Wright sets for you, seeing a piece of art that you have just seen close-up again across the rotunda from a distance. It's a building that you cannot experience by sitting in one place. It was Wright's idea that the building is about movement through space, as much as it is about space itself."
3. Embrace fluidity and forward-thinking.
"You can use an eraser on the drafting table or a sledge hammer on the construction site." Wright designed and built according to his vision of the future.

He saw the need for homes to be more fluid, more open, more livable and less restrained. His method was the antithesis of the confined, closed-in architecture of the Victorian era. Wright was known for his linear approach, which was influenced by Mayan structures and Japanese architecture. He foresaw the need to build from the earth and for the earth. And while he was thoughtful in his use of natural materials, he also fully embraced technology. Truly, a man ahead of his time and an inspiration.
We hope after reading this you feel inspired to bring the outdoors in to your home, let us know if we can help!