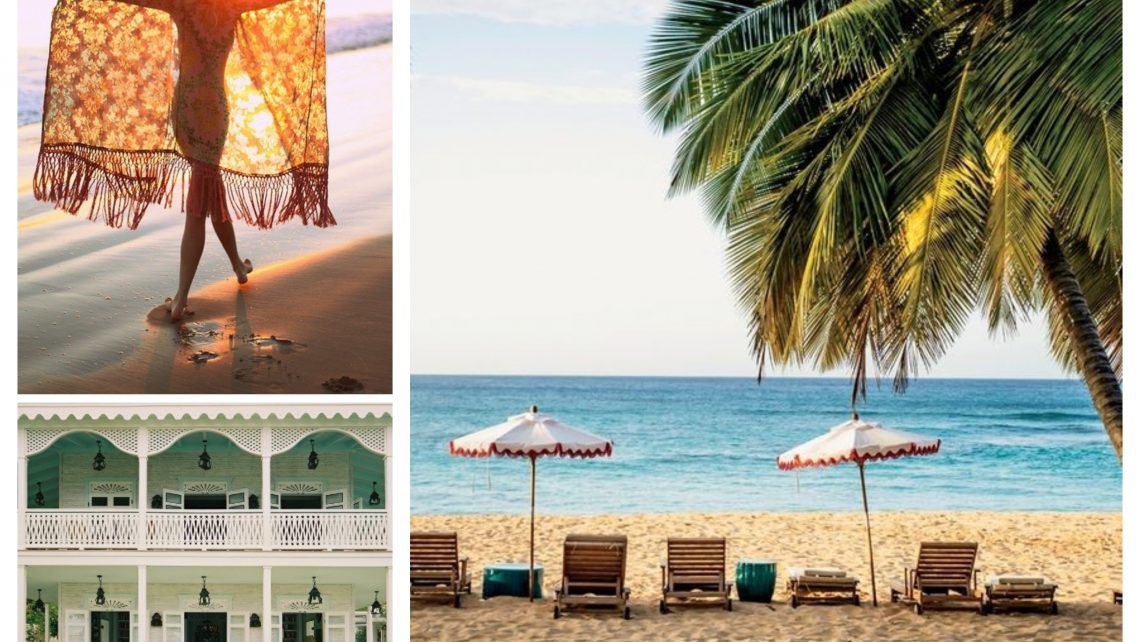 95 Days of Summer: Who's Counting?
By: Pam Stasney and Kelsie Lally
Raise your hand if you are ready for summer vacation?  Count us in for fun in the sun!  There is something about this time of year, no matter your age, that makes you feel like singing "School's Out for Summer" at the top of your lungs.  Is it just us?  Or are you wanting to chase ice cream trucks and sign up for summer camp too?
Whatever your plans, sunshine and beach weather are especially welcome on the shores of Lake Michigan.  Here at Haven we've been dreaming of the tropics, whether we're packing for a distant get away or planning a "stay-cation" close to home.
Interior design infused with a touch of bohemian flair or palm beach chic feels like a taste of tropical punch.  Lately we've been intoxicated by interior designs by Celerie Kemble, Miles Redd and Ruthie Sommers to name a few.  Their designs are fresh, inviting and breezy.  Here are the lessons learned from our crash course in summer school:
1. Lean into Layers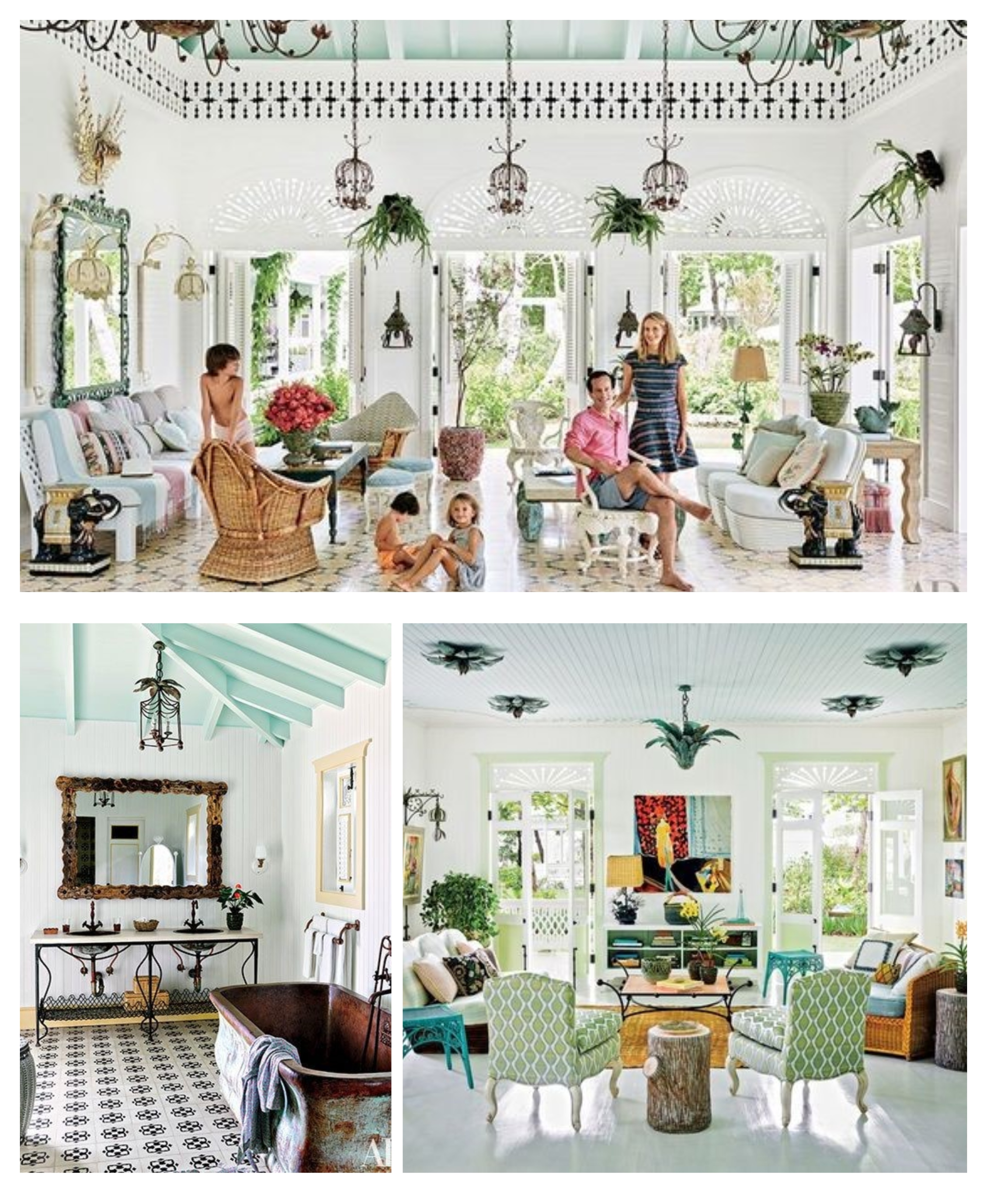 Celerie Kemble, principal designer for Kemble Interiors, known for her palm beach style created an island retreat shared with family, friends and those in the-know. Featured in Architectural Digest, Casa Guava as Kemble calls this vacation dream, is "a study in tropical whimsy."  Eye catching light fixtures, striking ceramic tiles and tropical furnishings take center stage.  Contemporary pieces mix effortlessly with vintage treasures.  Each room is layered with thoughtful details to give a feeling of home.  To create a similar atmosphere in your home, choose graphic floor tiles or lighting inspired by the tropics.
2. Go Big or Go Home…Away from Home
New York designer Miles Redd, known for going bold didn't disappoint when designing a Texas family's vacation home in the Bahamas.  Nicknamed Pineapple Hill, this plantation-style home is a study in textiles and pattern play.  As creative director of Oscar de la Renta Home and author of The Big Book of Chic, Redd teaches us to have no fear of vibrant color palettes and graphic wall coverings to create unforgettable drama.  Add texture and interest to your walls with grass cloth or be brave and go for a daring design.
3. Vacation Mode Begins with Stripes
Since meeting Interior Designer Ruthie Sommers in Los Angeles, we've admired her style.  Part Hollywood glam, part globe trotter and part southern charm, Sommers makes spaces feel like a retreat away from the humdrum.  Reminiscent of beach umbrellas, stripes add an instant vacation vibe.  Try imitating this idea by painting stripes on your wall or adding a striped runner to your stairs.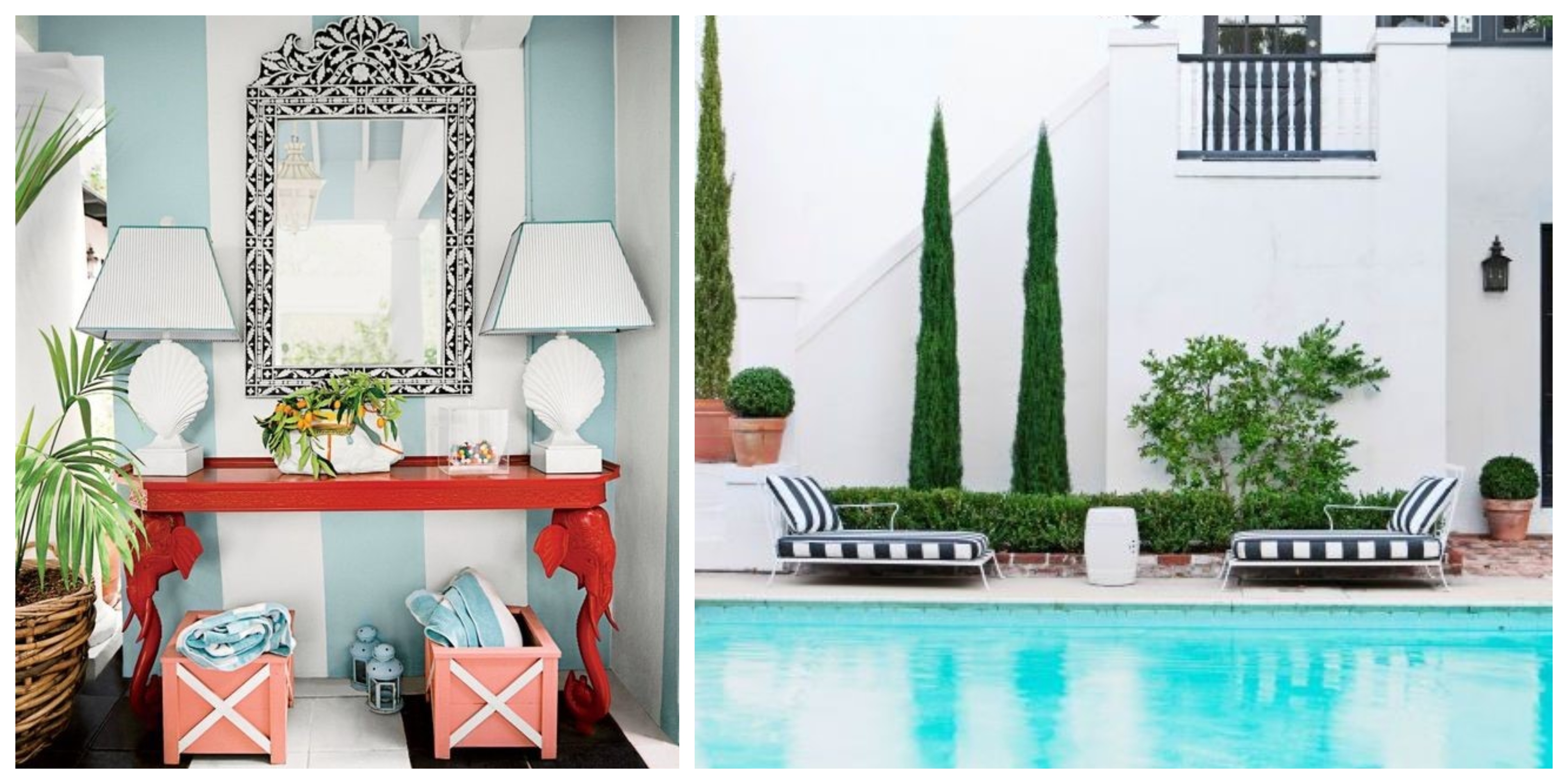 Visit our Tropical Dream Pinterest board for a virtual vacation and a taste of the tropics!  If you're planning a stay-cation, why not pack yourself a picnic and head to the beach with family…or to a summer concert in the park with friends, whether you live in Chicagoland or Milwaukee.  Cheers to an endless summer!