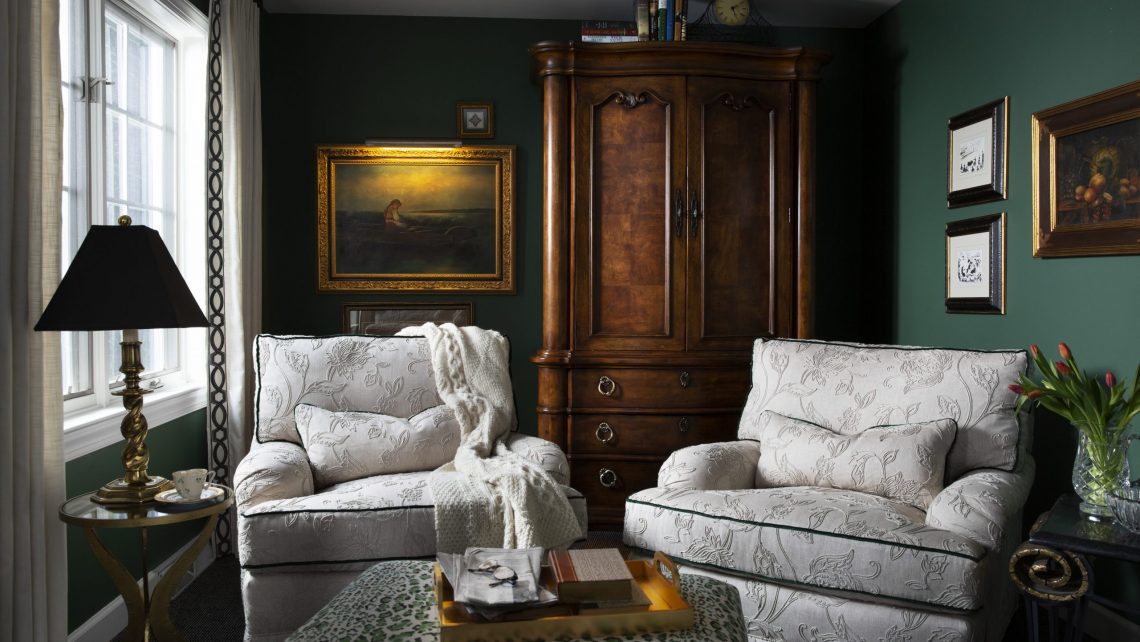 Make Home Your Haven
By: Pam Stasney & Kelsie Lally
Call it a new normal or "sheltering in place," all of us are re-discovering home and the meaning of togetherness.  We've been reminded how important our homes are in these uncertain times.  Now more than ever, we want to help create sanctuary for you and your families.  Home should be a haven, after all, and we are here to lend a hand.  Our Interior Designers are finding new and creative ways to connect virtually, to offer ideas, inspiration and practical solutions.  Here are three simple steps to get you started:
1. Gather 'Round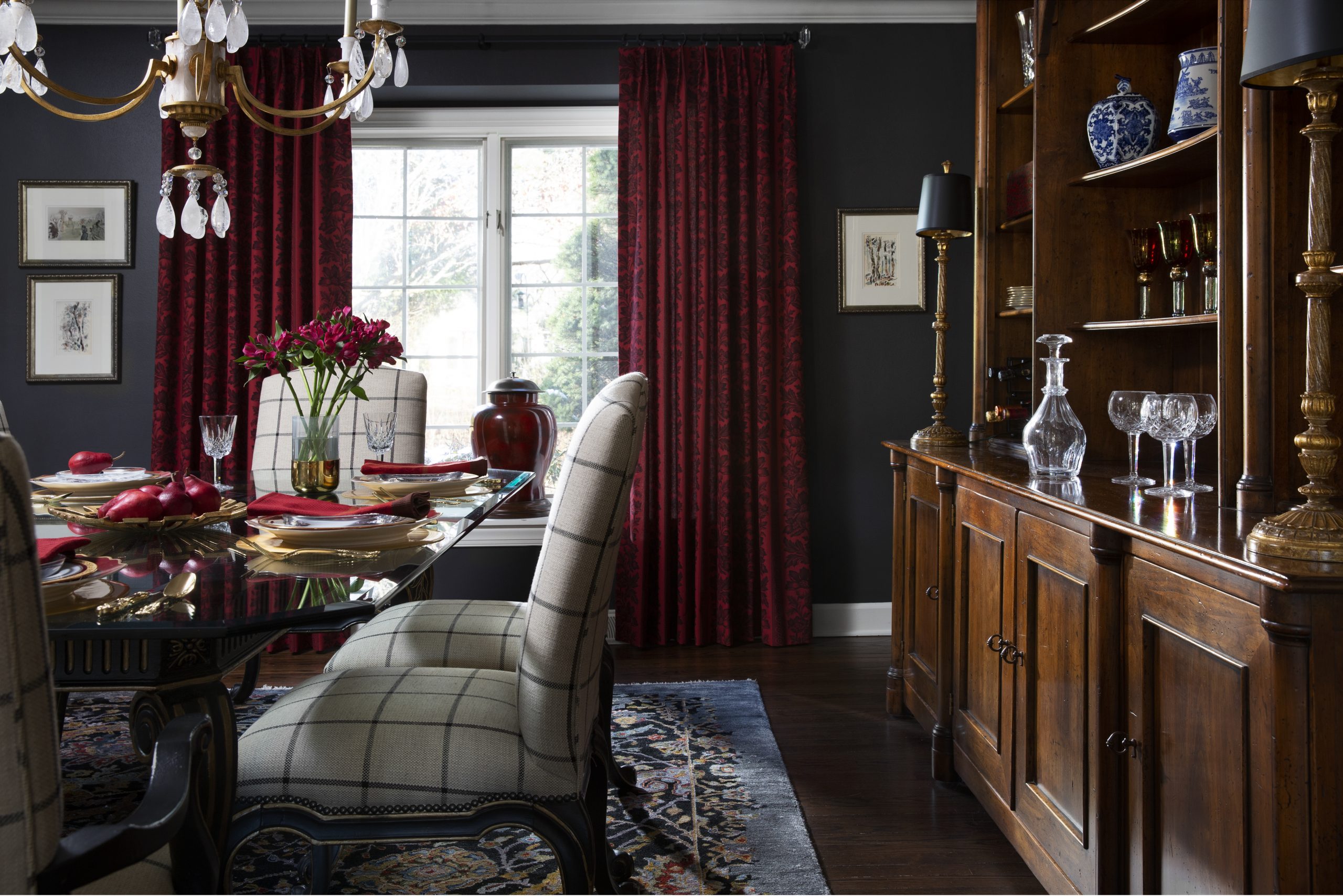 A dining table is a central figure in a family's togetherness.  It's a place we gather to share a meal, a laugh, a story.  This week we discovered uplifting inspiration by reading a personal reflection of Century Furniture's Marketing Director.  Her words reminded us of the value of togetherness and the importance of a table:
"At the end of each of these rather long days of late, my family has a small tradition of going around our dinner table and everyone stating one high and one low from the day.  I must admit that I cherish this time around our table, just us, my husband and kids.  The feeling of normalcy it lends me if only for a few minutes is just what I need. Just gathering as a family for a meal and conversation is a beautiful thing."
It doesn't have to be a fancy table, or set with fine linens.  It can be a family heirloom or a casual trestle table.  What matters most is the connection it invites.  Even if that connection is virtual, set your table and gather friends and family on FaceTime or Google Hangouts.  Make a date to meal prep together over Zoom or send out email invites and host a virtual dinner party.  It's a perfect time to try something new.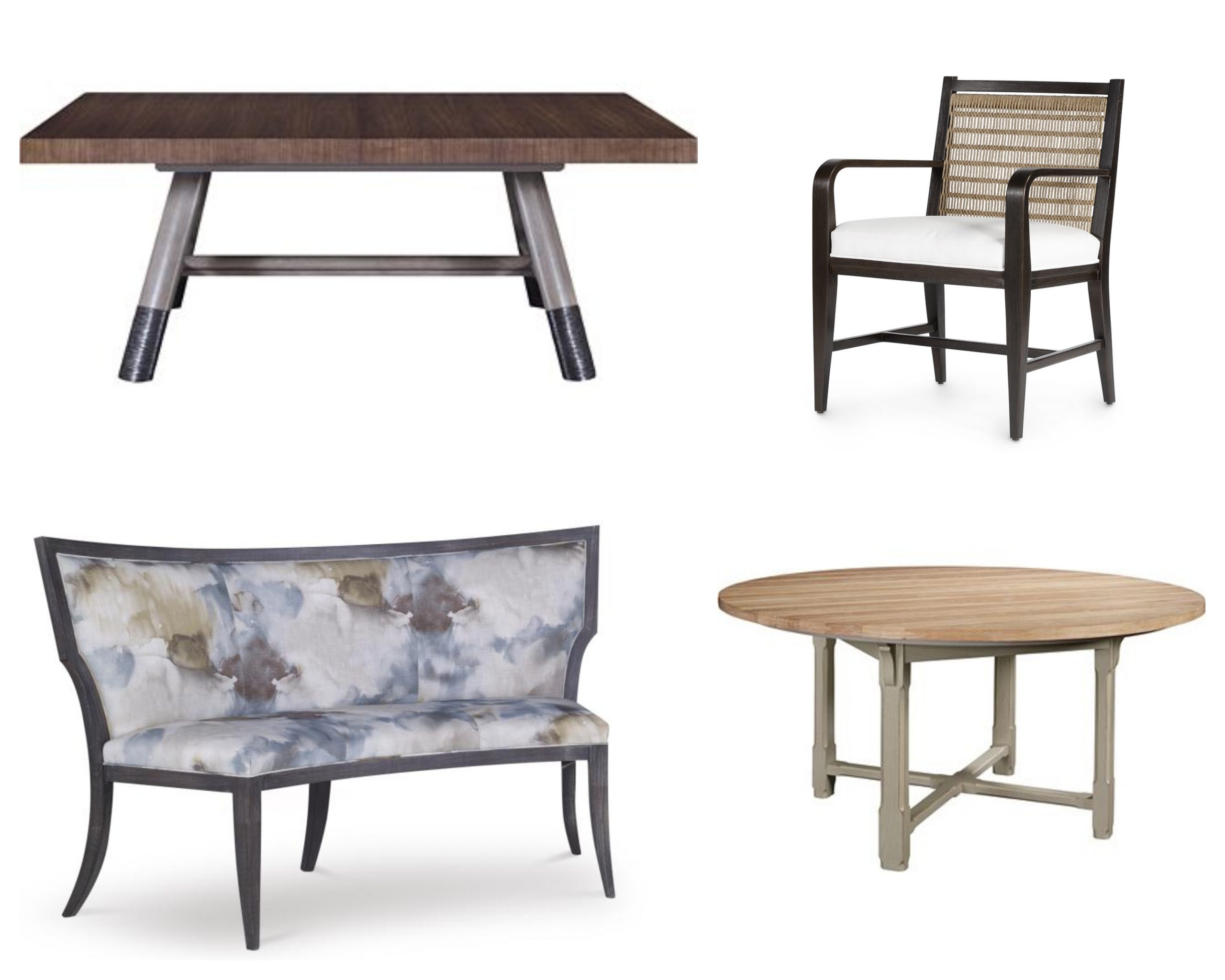 Keep your home feeling grounded with a timeless table or add a touch of spring to a transitional setting.  Available to order through Haven Interiors.  Feel free to call, email or zoom us, we'd be happy to find the perfect fit for your home and needs.
2. Get Cozy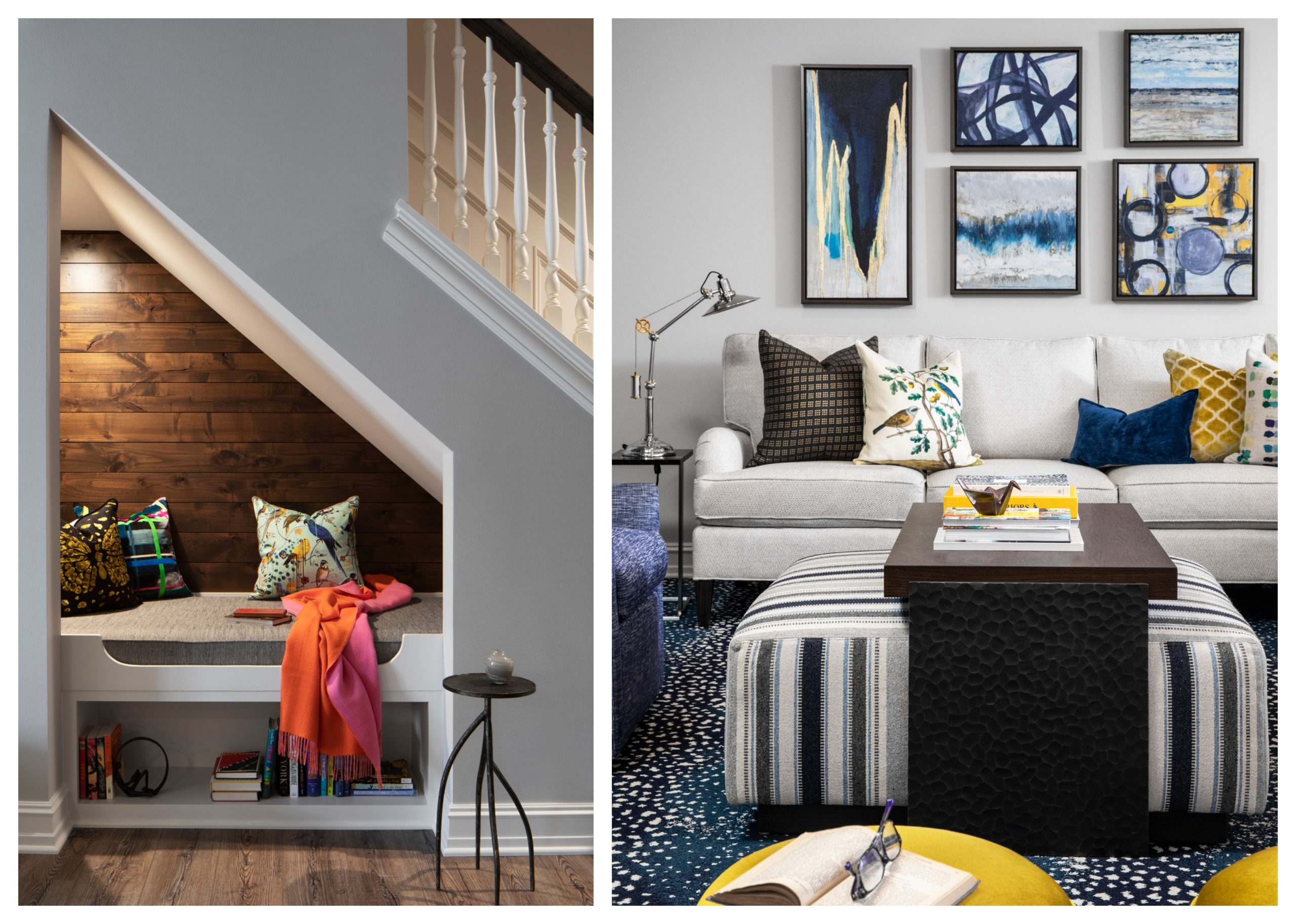 While a dining table is a wonderful beginning, we believe a true haven has lots of luscious layers.  Our latest Pinterest board Creating Cozy at Home will offer you an array of ideas to give you comfort and keep you busy.  From making reading nooks twinkle (just add fairy lights), to blanketing beds with luxurious linens, to enlivening bathrooms with a fresh coat of paint.  We're inspired to make a game plan for our gardens, add green leafy plants to our indoor worlds, and take time to read a good book.  Maybe it's time to start a virtual book club.  Anyone in?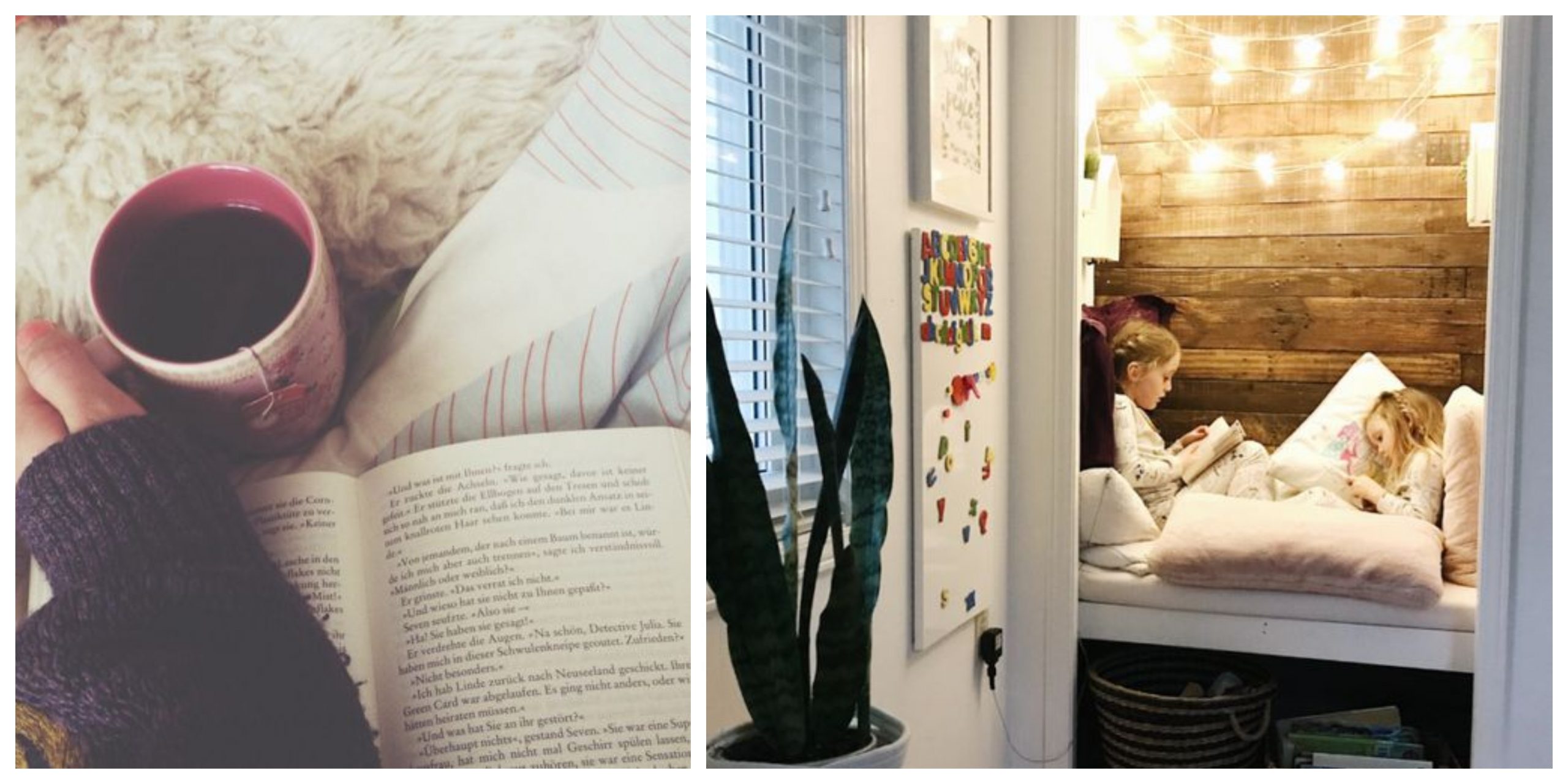 We've also pinned some cozy recipes, if you're ready to try something new.  Which leads us to tip #3.
3. Bake It, 'Til You Make It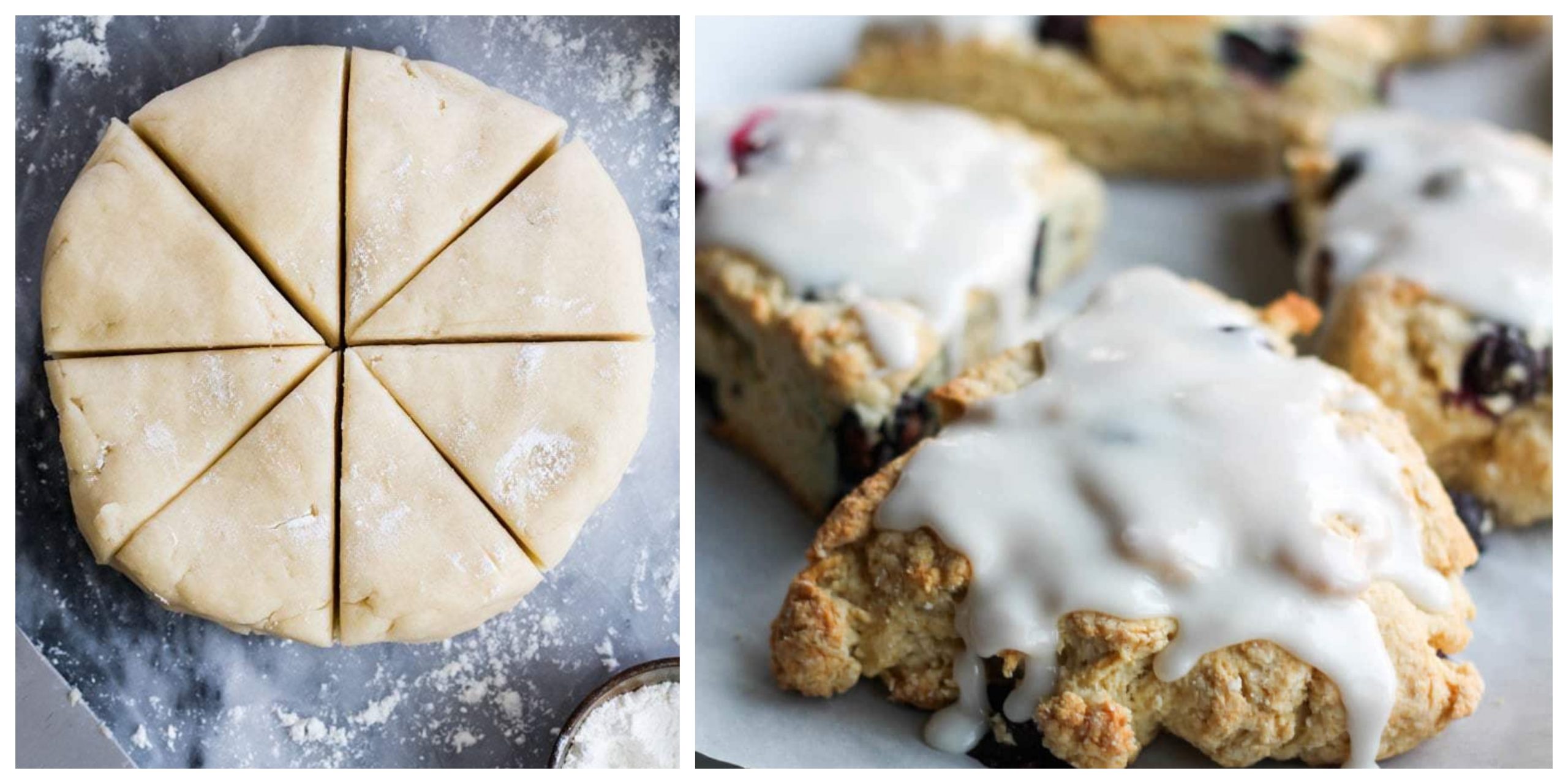 For generations, families have been passing down recipes, cooking and baking together as a way to connect and keep traditions alive.  Food is a universal need and has been a symbol through the ages of nurturing and loving one another. Traditionally recipes were meant to jog memory more than teach something new, since the cook had likely been taught the recipe from someone in their family.  Thanks to the rise of women's magazines in the early 20th century, the recipe card was born.  Inevitably people began writing their own recipe cards, to add a little pinch of this or a little dash of that (you know, because Mom made it that way). Mastering the art of baking a cake like Grandma did, may take some of us a lifetime to achieve, but isn't it worth a try? As Julia Child famously said, "A party without cake is just a meeting."
Try one of our designer's favorite recipes:
Pam's Scones
Preheat oven to 425 degrees
Mix 2 cups of flour, 1 tablespoon baking powder, 1/2 teaspoon salt, 1/4 cup sugar
Add 1 & 1/2 cups heavy whipping cream (substituting not recommended)
Mix well (dough will be sticky)
Add 1/4 cup golden raisins and 1/4 cup dried cranberries OR 1/2 cup of chocolate chips
Flour pastry board/surface, place ball of dough in center. Flour hands and press dough into round 'pie' shape. Cut into 8 equal pie slices. For smaller scones, make two smaller pies and cut into 6 pie slices per pie.
Bake on a greased baking sheet (or parchment paper) for 12-15 minutes. During last five minutes of baking, heat up glaze in pan.
For GLAZE: Melt 5 tablespoons of butter. Once butter has melted, add 5 tablespoons of sugar and mix well (if making chocolate chip scones, add a splash of vanilla for added flavor). When glaze begins to bubble, spoon over top of scones. Glaze scones right out of oven. Enjoy!
We wish you all health, wellness and safety.  May your homes be filled with stories shared around the dinner table, layered with cozy warmth and sweetened with togetherness.  Let us know how we can serve you during this time.  We send out hopes and prayers that we'll be together again soon,
The Haven Team