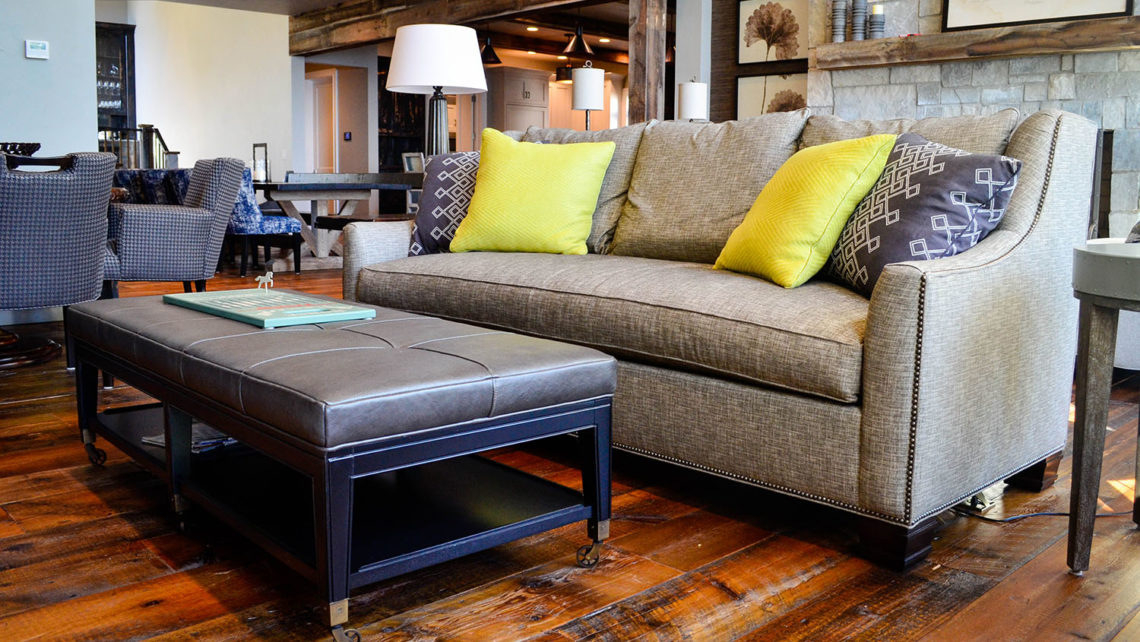 Modern Rustic
is such a buzz term. Everyone seems to be embracing rustic charm and warmth with modern amenities. Personally, I LOVE this style! I am a sucker for character and modern interiors, so why not combine the two? The key to a modern rustic space is an open floor plan, modern furniture, and preserved and exposed natural architectural elements. The color scheme is very simple with large windows bringing the outdoors in. This style has an informal elegance – comfortable and modern living at its best!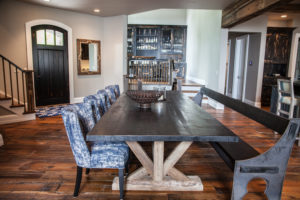 This is perhaps the most important feature of modern rustic home. Lovers of the this style want to bring nature inside. If you have an old home, it is important to preserve the character and original architectural detail — show off that old stone wall! If you build new, expose your beams, use reclaimed wood, or include a stone fireplace. The modern rustics never forget the fifth wall: the ceiling. A-frame homes with cathedral wood-covered ceilings are quite popular, or big beams adorn the rustic space.
The natural aspect of a rustic modern home carries through to the upholstery, linens, and rugs. Simple fabrics without a print are a common choice. So, if you love this style, keep your furniture neutral and go as natural an you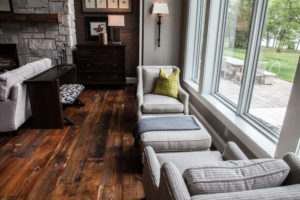 can! Think linen throw pillows, jute, sisal, and hides for natural appeal.  In rustic modern homes, cowhides are often popular for their practicality and natural look. Cowhides are extremely durable and hard to stain. Even red wine won't harm these beauties, making these chairs a perfect choice!
Rooms with a view!
Big windows are another extremely important feature of the rustic modern home. In fact, this is a feature that both satisfies rustic interiors and modern sensibilities, making it a decisive design component to this style of home. A modern home is always open and full of light, making windows a trademark element. Similarly, rustics want their space to feel as close to the outdoors as possible, therefore, an easy sightline to the outdoors is a rustic's top priority.You will notice that in a rustic modern home, the colors are subdued. While I do love brightly-colored or wallpapered walls, they just don't belong in a rustic modern interior. For this style, keep your walls white, or cover them in a natural material like wood or stone.