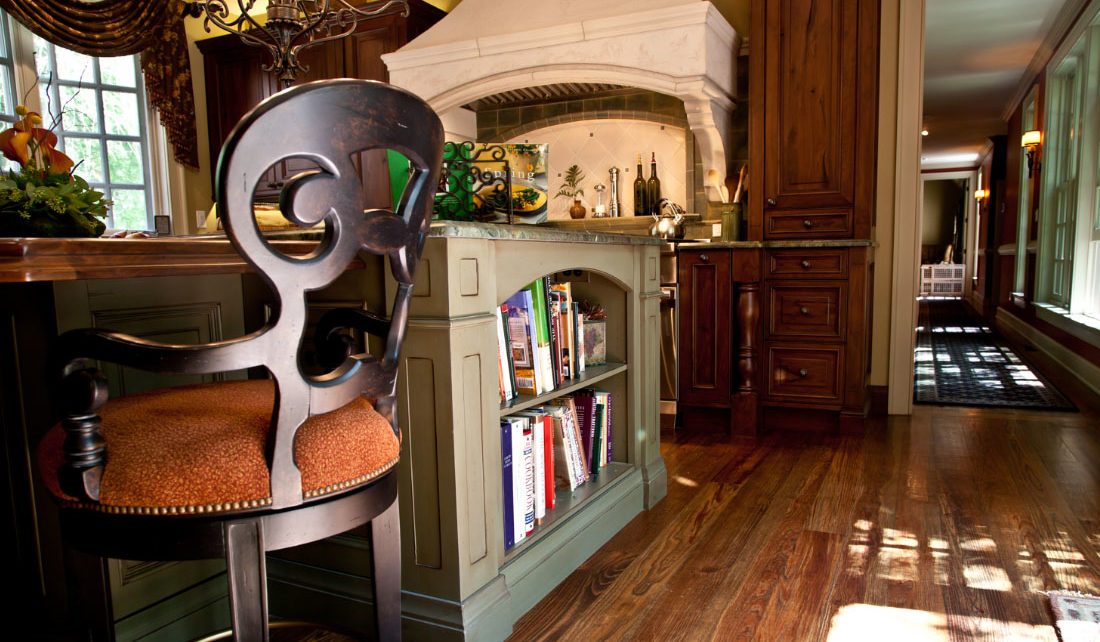 Keeping it simple.
Many combinations of old amazing things mixed with your cool contemporary design make for a beautiful and interesting look and, it doesn't have to be complicated to pull this "lifestyle" off.  I say lifestyle because that's what good design really comes down to. Does your look fir your lifestyle.  Today, there tends to be a nod to the past for design and to be even more specific, a deeper look into the 50's style is starting to appear.  Even some of the leather low back furniture of the 50's is very popular.  What was it about the 50's that would draw your attention to this design trend?  The answer is clean lines and simplicity.  Have you walked into a mainstream or mall furniture store lately?  All you see is huge puffy and obnoxious furniture.  Why is that?  It's because the furniture is based around the television.  It's all about perceived comfort where no conversation is ever needed again.  Have you ever walked into a designer furniture store?  The exact opposite is what you will see.  I needed an interior designer to help and guide me in making smart and quality decisions.
Keeping things simple is a lifestyle as much as it is a design trend and it's one that I can easily embrace.  Even our garage is free of clutter and clean so when I come home I can easily open the doors and move around without squeezing and shuffling about to go into the house.  I love that.  My designer helped me with that.  My home makes me feel good and it starts the second I pull into the garage.  Until this was brought to my attention I never really noticed it before.  My job is busy and stressful so when I come home I want to unwind and relax.  Some people confuse simplicity and contemporary with uncomfortable but that isn't true at all.  Our house is small three bedroom ranch we remodeled in a transitional style but it's very well done and clutter free.  Every space has a purpose and my house gives me a big hug when I come home.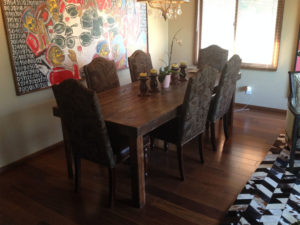 Clutter and heavy items in and around my home give me a sense of confinement but when I mix one heavier piece from the past and incorporate that piece into my simple way living I can embrace it with joy.  We have an old farm style dining room table made from reclaimed wood that is amazing!  The chairs around the table are a comfortable modern rustic style and the mix is stunning!  I want dining room chairs to be comfortable because our last set of chairs were not.  They were Scandinavian and super hard.  When we have dinner parties we always linger at the table for hours talking and laughing so we may as well be comfortable.  The other chairs were like sitting on a rock and the dinners were always cut short.  Your backside was sore when you got up from the table.  That's no good.
I love big oil paintings and a cluster of photo's on the wall where some are in color and some are B&W.  I like books and magazines on tables and shelves- they're colorful and warm.  I love flowers in the house.  They're on the kitchen island as well as the dining room table and coffee table … They're wonderful!
Our lives are filled with complexity from our high tech jobs to our high tech cars to our high tech houses.  Sure, they make our lives better (at least that's what I've been told) but at what price?  Do I really need all the stuff I have or could I easily survive with a lot less?  If you compared this thought to fashion you would automatically know that it's better to have one really good suit then five average suits.  I'm desperately trying to keep it simple with quality and succeeding at a slow pace but at least I'm aware of my problem.  I was caught up in the got-to-have-it-now way of life but it really has little to do with living better.  My designer taught me this, too.
Even our attic is empty so we no longer have to wonder if something is in the attic if we can't find it anywhere else.  If what we're looking for isn't related to Christmas then the answer is "it's not in the attic."
I'm keeping it simple these days and teaching myself that more isn't better.  It's just more.  Quality is what you should search for.  Quality will always trump more in any area.