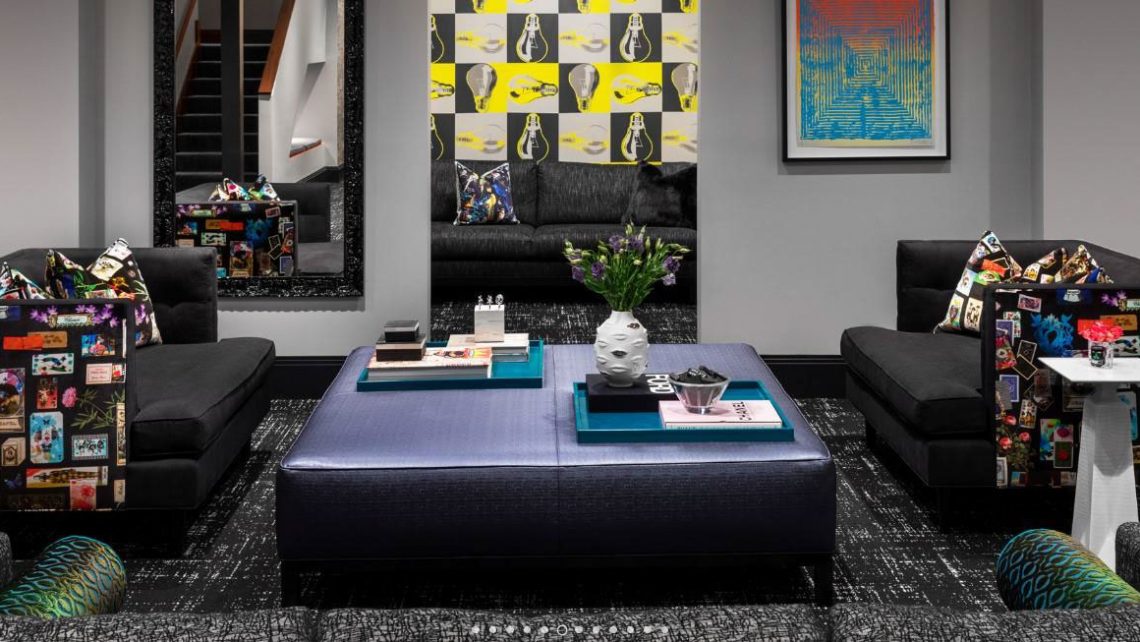 By Grace Pearson and Pam Stasney
It's Valentine's month and we have a new crush, or two. Call us crazy, but we are mad about Pantone's Color of the Year: Viva Magenta. It's unapologetically bold and adds instant drama to interiors. And speaking of bold, we are completely taken with two trail-blazing women, whose voices influence the world of design. With International Women's Day approaching on March 8th, we've been looking to women for inspiration: from artists to graphic designers, we've discovered shining stars who will illuminate your world.
But first, magenta. How does one integrate such a vivid hue without overwhelming an interior? Start with a neutral base. When your sofa and main furnishings are in the neutral zone, a jolt of color adds an element of surprise. We adore these graphic, whimsical creations by artist Susan Hable. Your walls will thank you.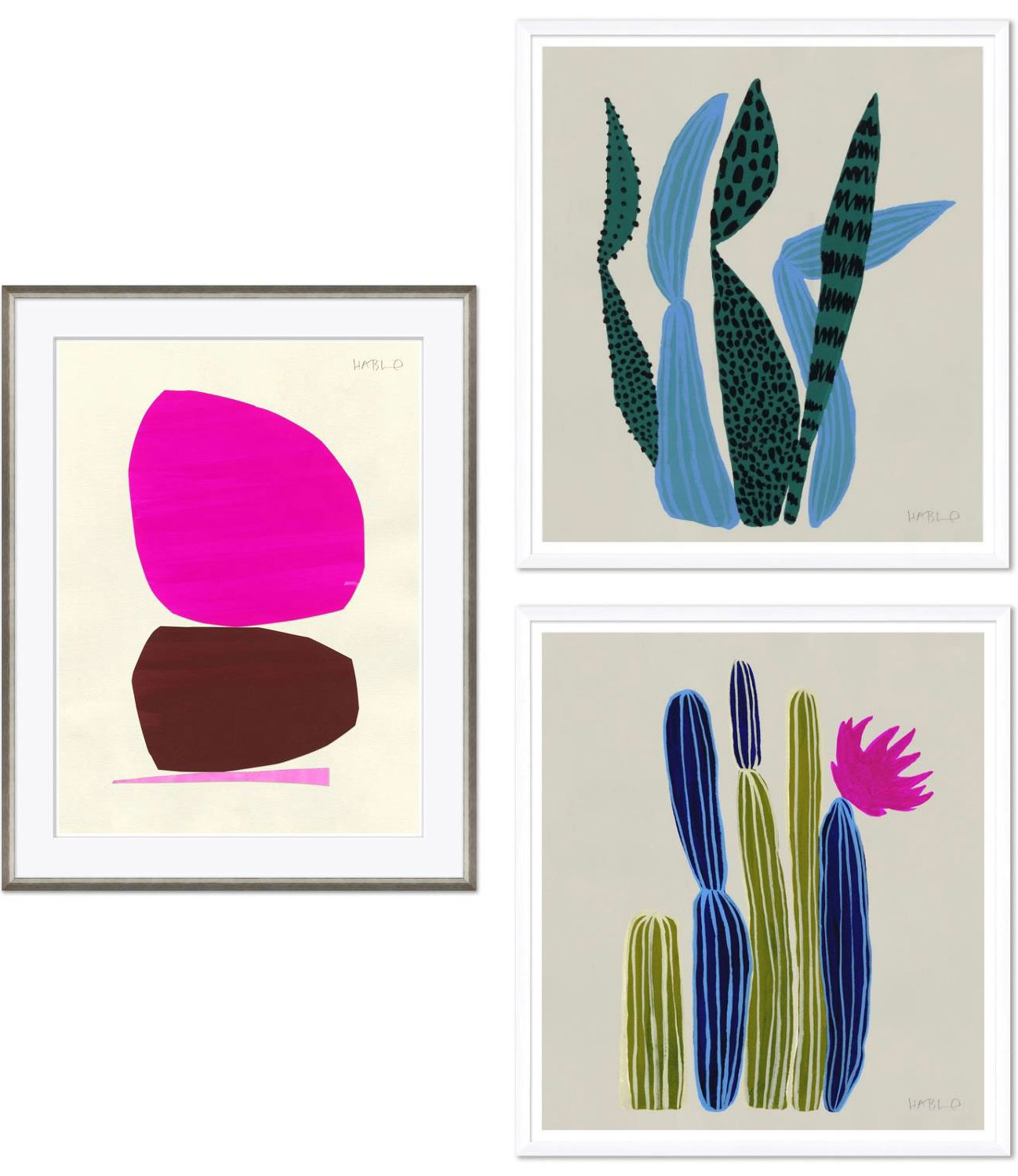 Art by Susan Hable. Available to order through Haven Interiors.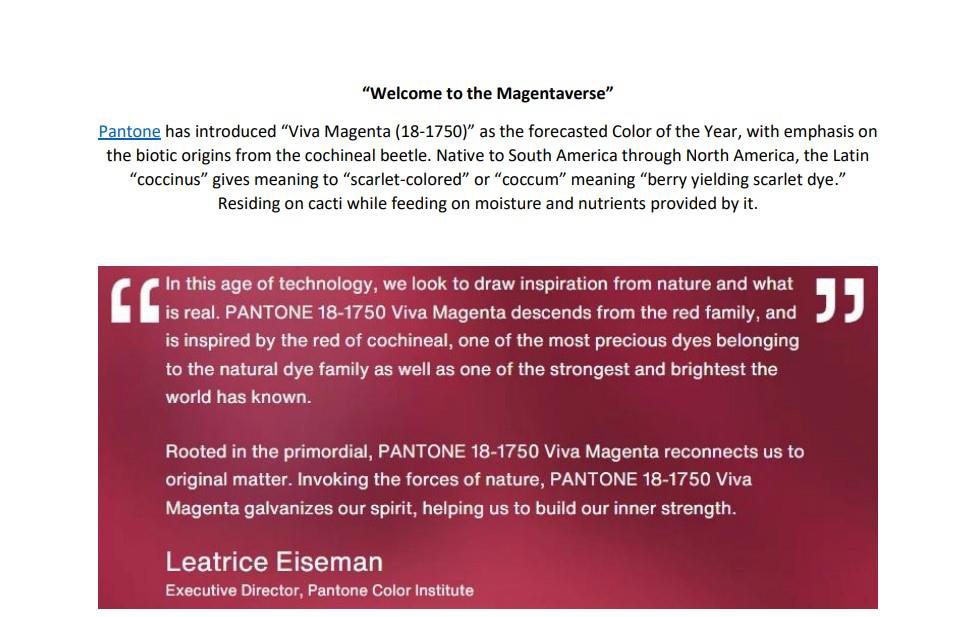 Or try updating your neutral sofa with a bright pillow or two.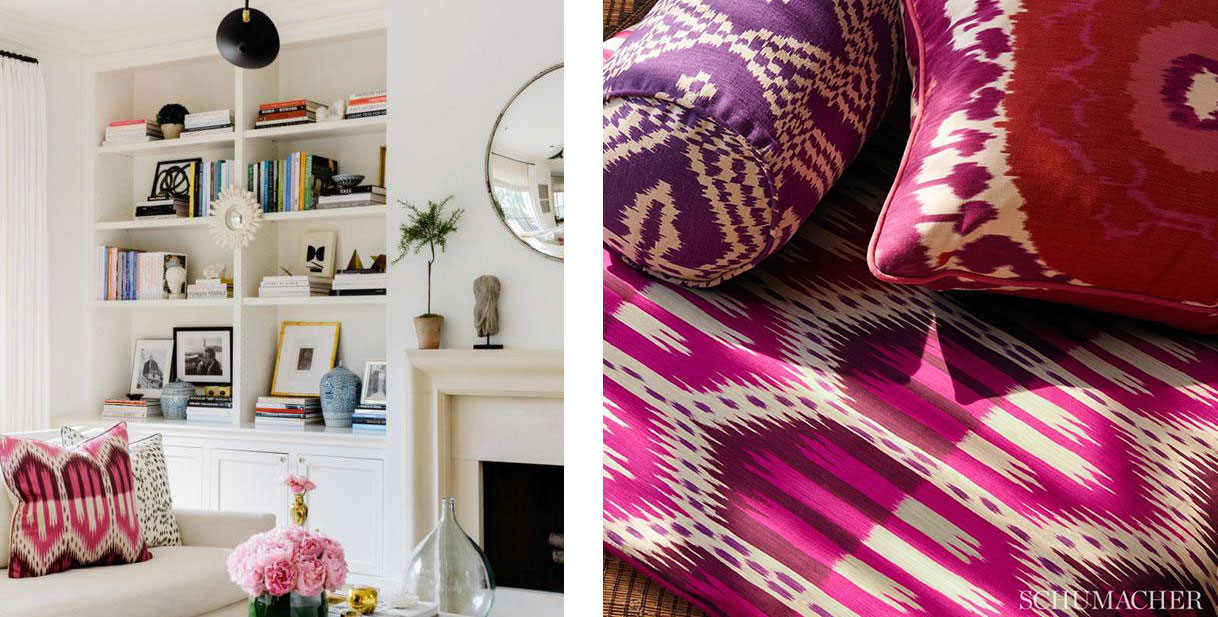 Schumacher Bukhara Ikat Pillow. Interior by Paloma Conteras via Pinterest. Pillows available to order Haven Interiors.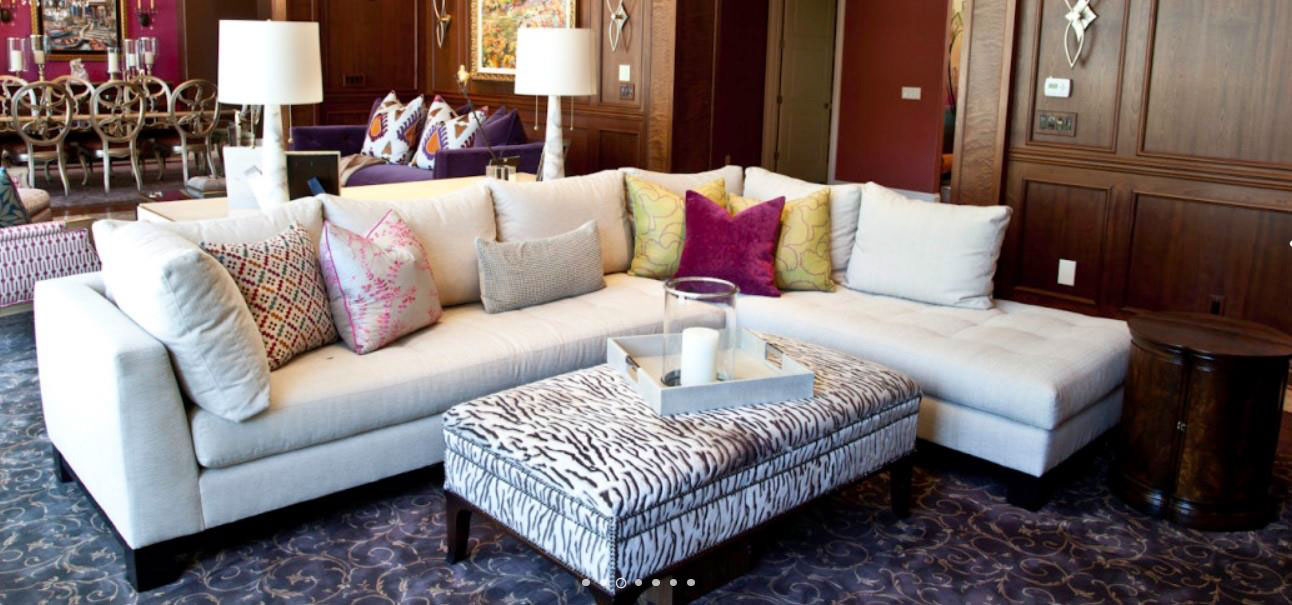 Hues of magenta and soft pinks brighten this neutral sectional. A vibrant magenta paint draws attention to the adjoining Dining Room. Interior Design by Haven Interiors, Ltd.
Introduce a daring design in small doses. We love donning powder room walls in vibrant wallpaper…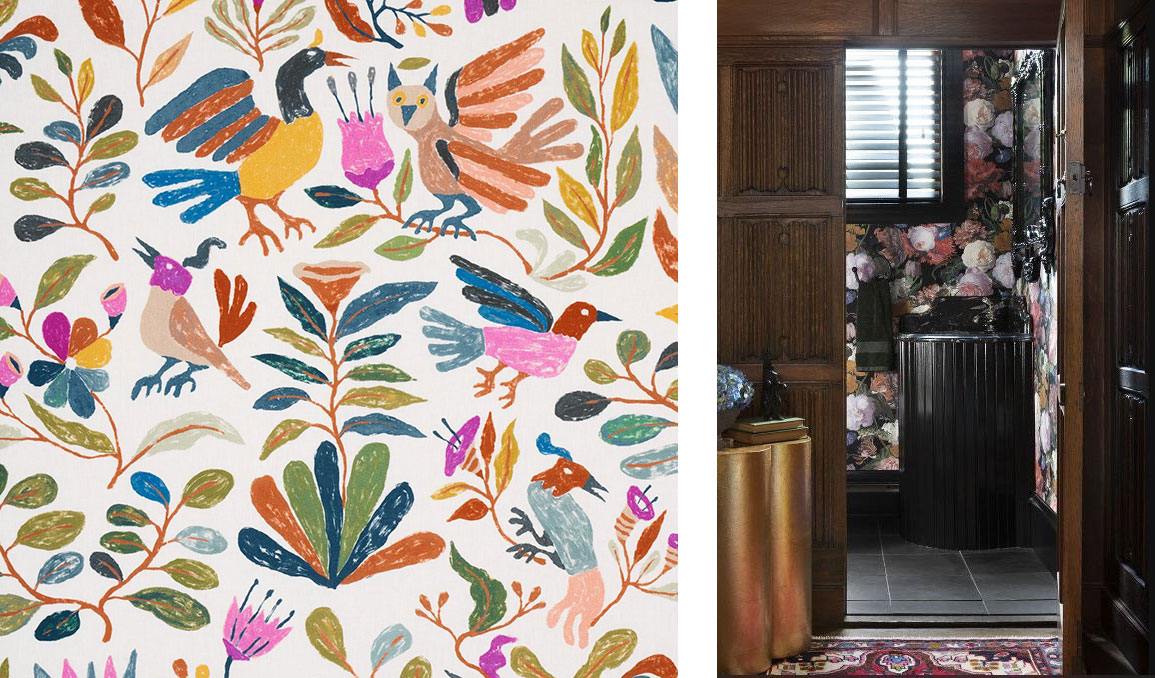 Wallpaper designed by Abel Macias for Schumacher. Available to order Haven Interiors. A bold, overscale floral makes this hidden powder room stand out. Interior Design by Haven Interiors, Ltd.
Daring Design: Women leading the way
Here are two of the remarkable women who've caught our eye, with philosophies that truly inspire our design.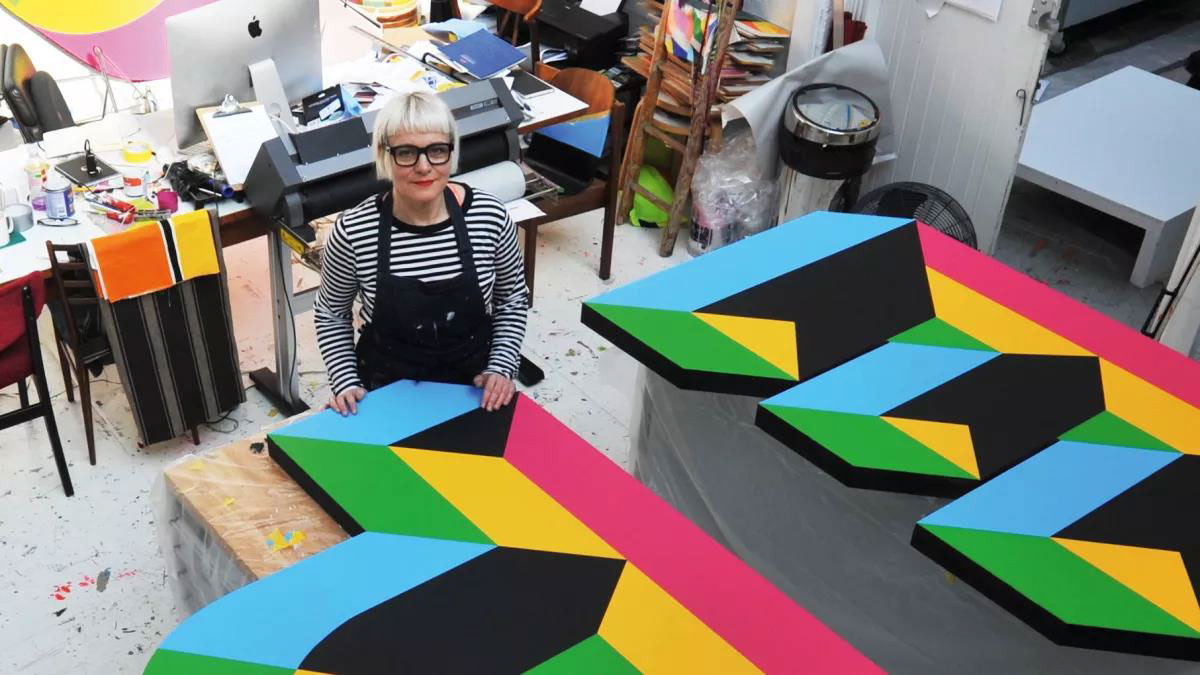 Morag Myerscough
London Design Museum exhibitor, artist & maker Morag Myerscough encourages "there's no need to be afraid of colours." Specializing in structural installations and art commissions for a range of public spaces, "Myerscough's work aims to create a community and forge a sense of belonging." Her mantra is "Make happy those who are near and those who are far will come." We couldn't agree more. At Haven, we believe design brings people together, whether it's creating an intimate oasis for out-of-town guests or designing grand spaces to encourage large group gatherings, each design element is a touchpoint for building connection.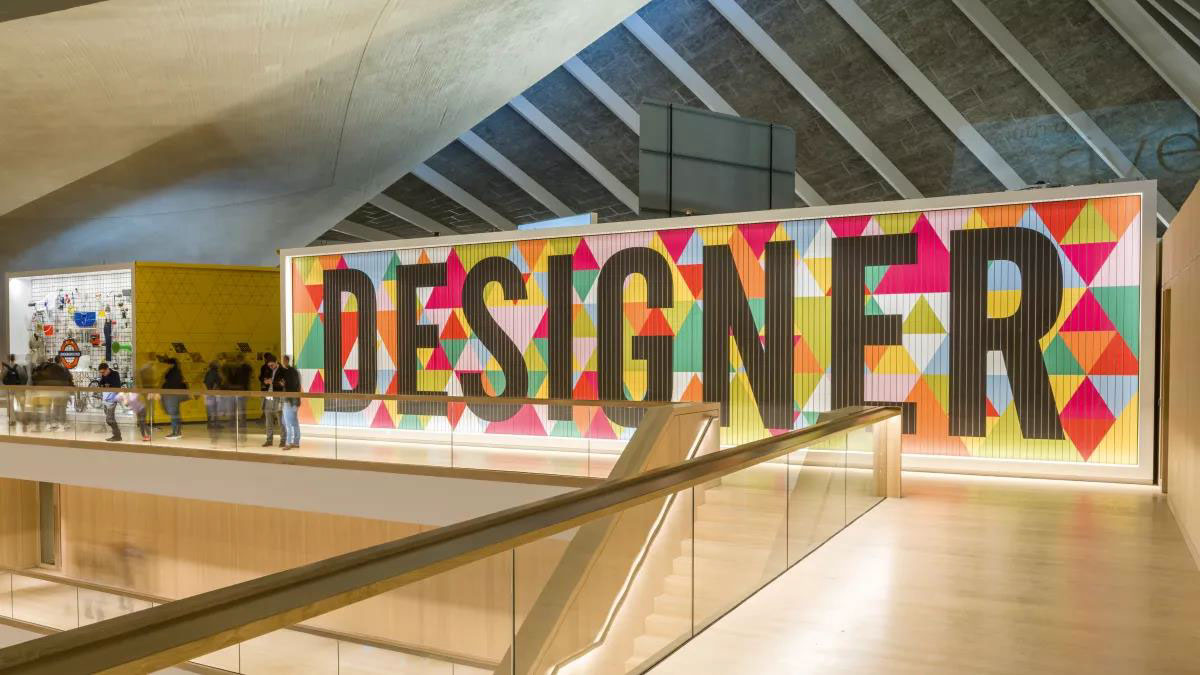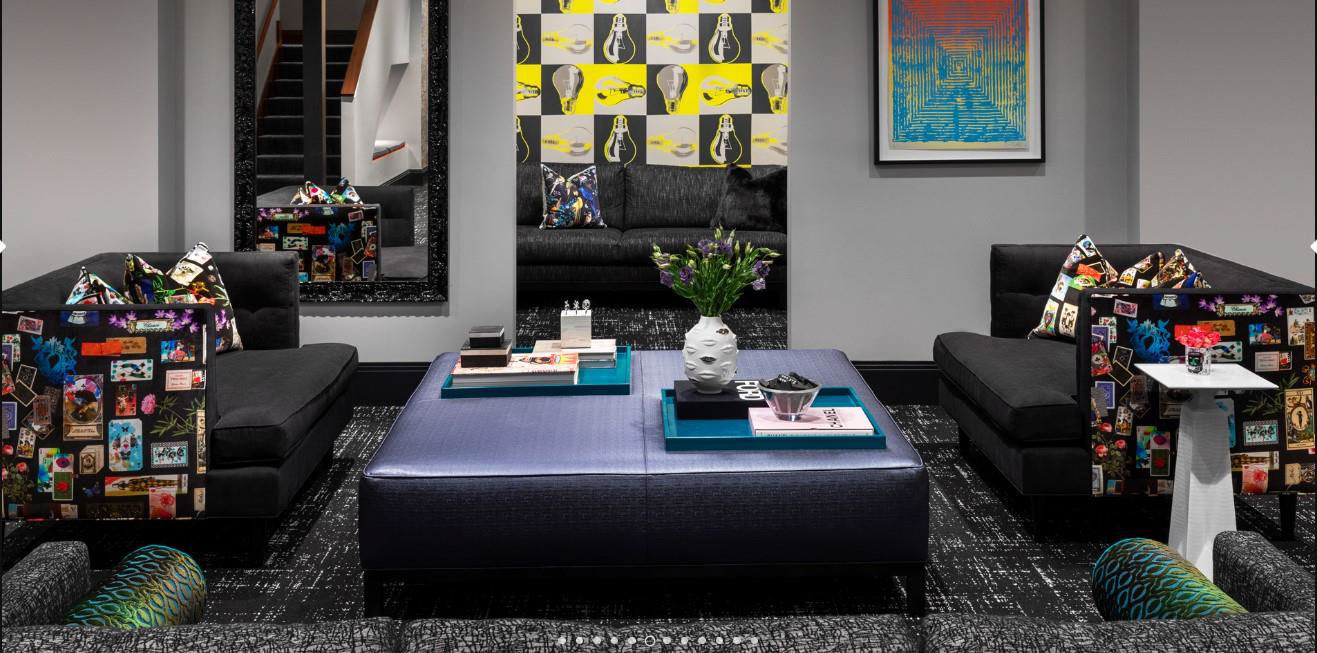 A gathering place infused with bold design and color galore! Interior Design by Haven Interiors, Ltd.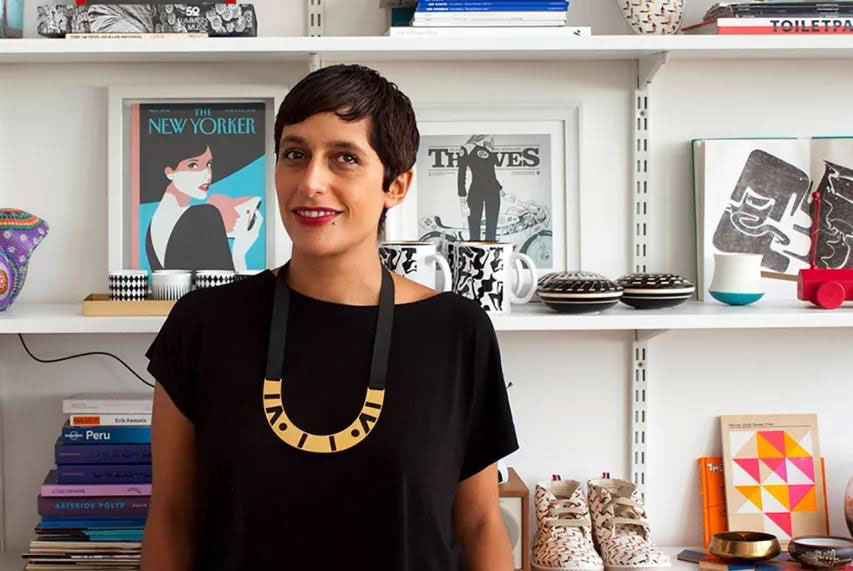 Malika Favre
A French artist and illustrator, based in Barcelona, Malika Favre has an unmistakable style. Her graphic design is a "striking lesson in the use of positive/negative space and colour." Malika's clients include The New Yorker, Vogue, Halston and Sephora, to name a few. All of us at Haven are inspired by Malika's noticeable use of black and white as a neutral. Her bold, but minimal style, often described as "Pop Art meets OpArt," causes us to pause and consider. Less can certainly be more.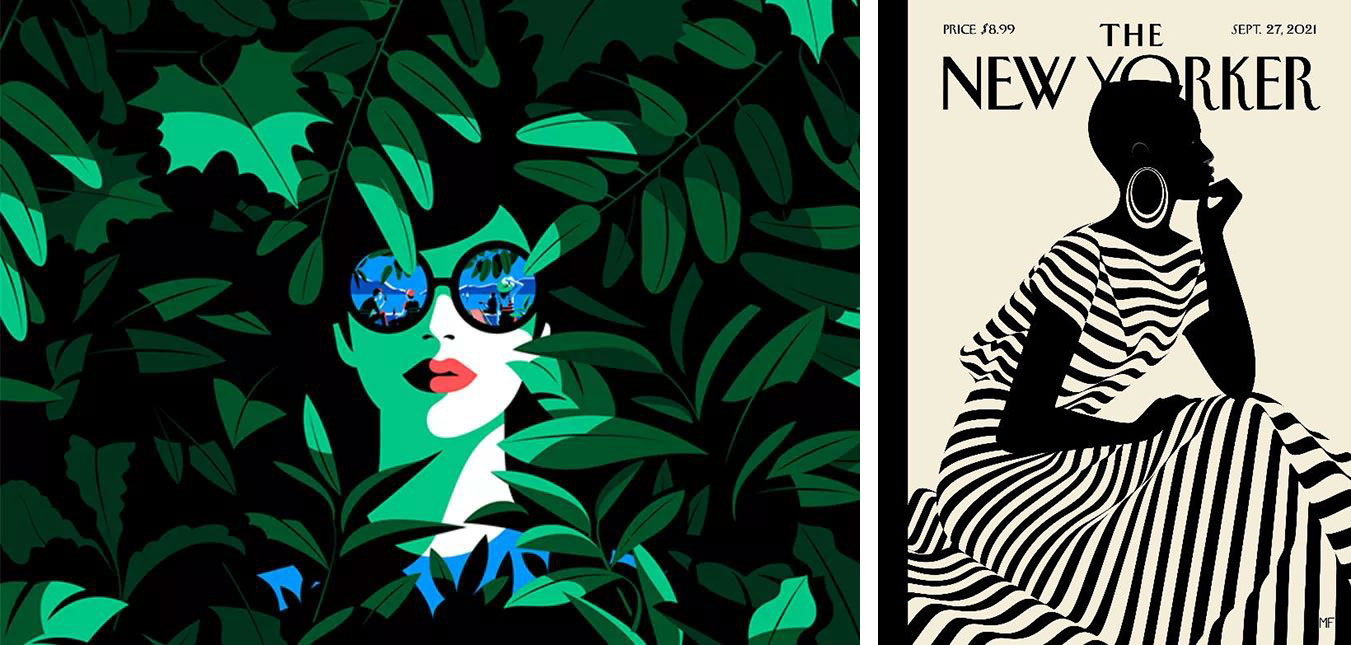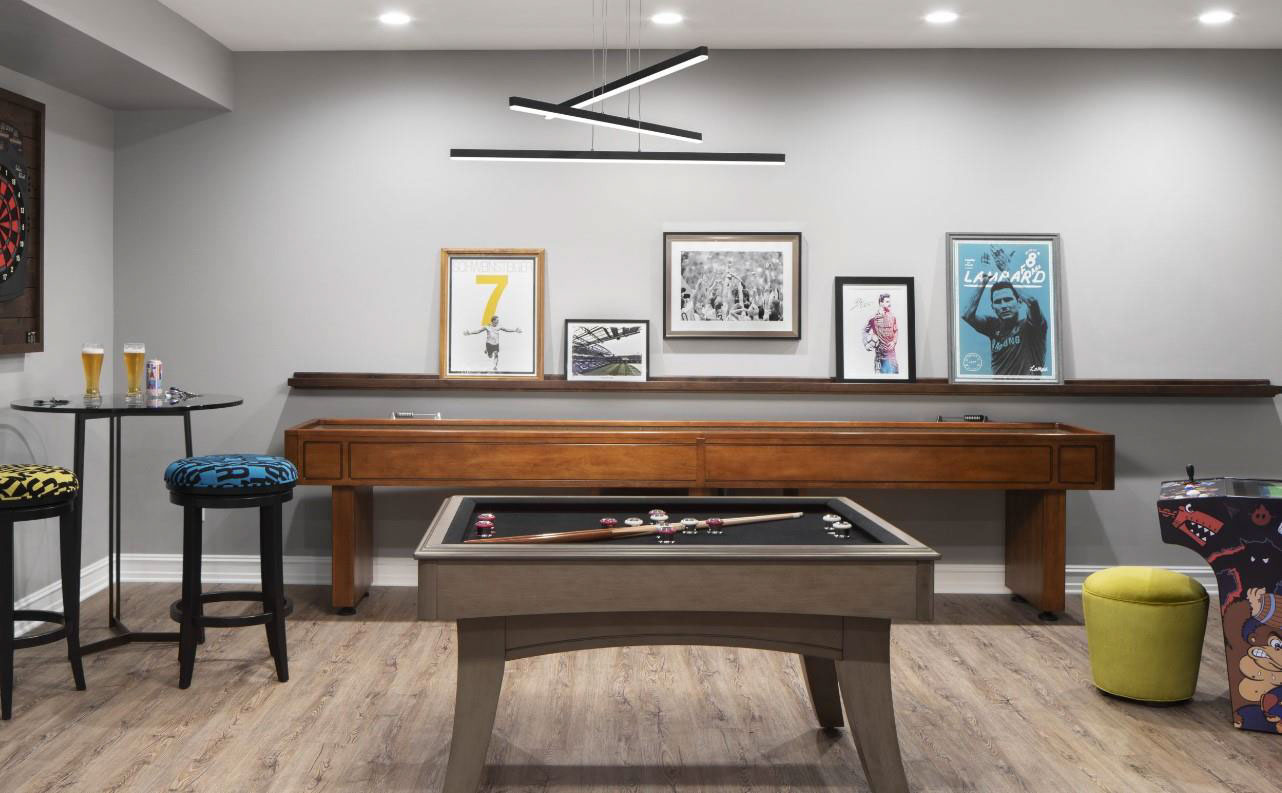 Minimal and graphic use of color makes this lower level a perfect gathering place for family and friends. Interior Design by Haven Interiors, Ltd.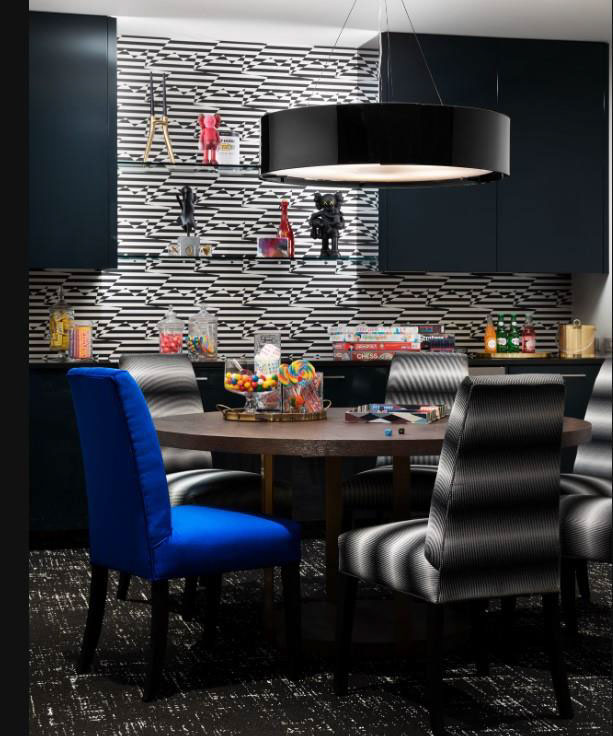 Black and white with a jolt of cobalt. Interior Design by Haven Interiors, Ltd.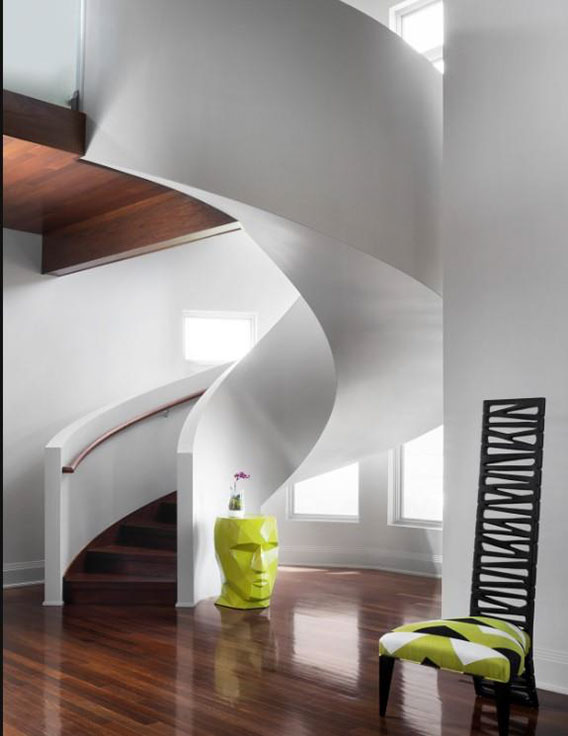 Sensuous curves, graphic lines and edited use of color, make this contemporary home rise above the ordinary. Interior Design by Haven Interiors, Ltd.