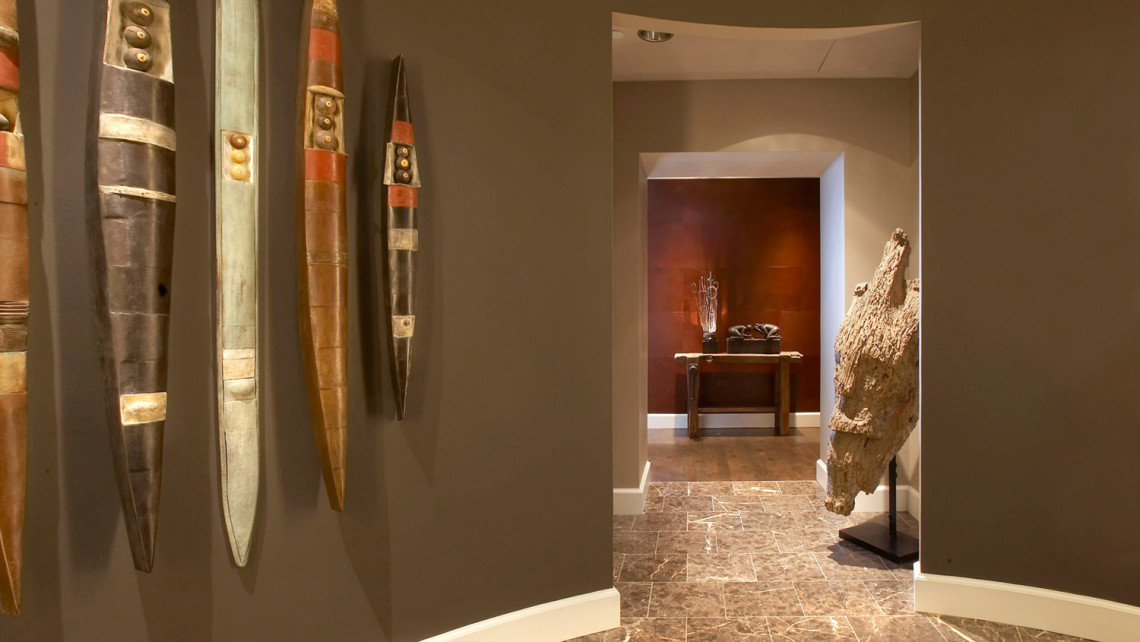 Having an eye for design and architecture doesn't have to be only for the creative.  You can make it a hobby and have some fun with it.  But if you're going to apply some of todays design and color trends for your own home having a plan is a good place to start and if you're like me and, like just about everyone else, having a budget is also a good idea.  Its nearly impossible to do everything all at once.
Bring in what you love and it will always work in your home.
Designing with an eye for the clients tastes and interests is a great place to start when adding fun accessories or artifacts.  Most clients have years of collecting things that are important to them and finding a place for these items brings each piece back to life.
Things that are old can be mixed with things that are new.  We see this all the time where technology interests such as flat screen TV's and high end kitchen appliances blend perfectly with an old western style table and antique chairs.  The blend is wonderful and the look is amazing!
When you're criticized for something its best to wait two or three years and see.
Today, we rely heavily on Pantone to come up with wonderful new color concoctions, but back in the day, colors were invented in a much different way.  Some of the most common colors used today – indigo, magenta, and emerald green, to name a few – have long and surprising histories.
The perfect pink to brighten up a space, magenta takes its name from a battle that occurred during the second Italian war for independence. And anise blue? It was created when someone mixed up the recipe for magenta.
One thing about color names was just as true then as it is now; they're often quite literal. Ultramarine – a shade of purple – was named after dazzling gemstones found in Afghanistan, and chalk white refers to the color of actual chalk dust.
Stay tuned as in many of the up coming articles you will see a color palate that changes frequently but we'll leave it up to Pantone to decide the color of the year.  All of us look forward to 2016 to see what colors come to life.