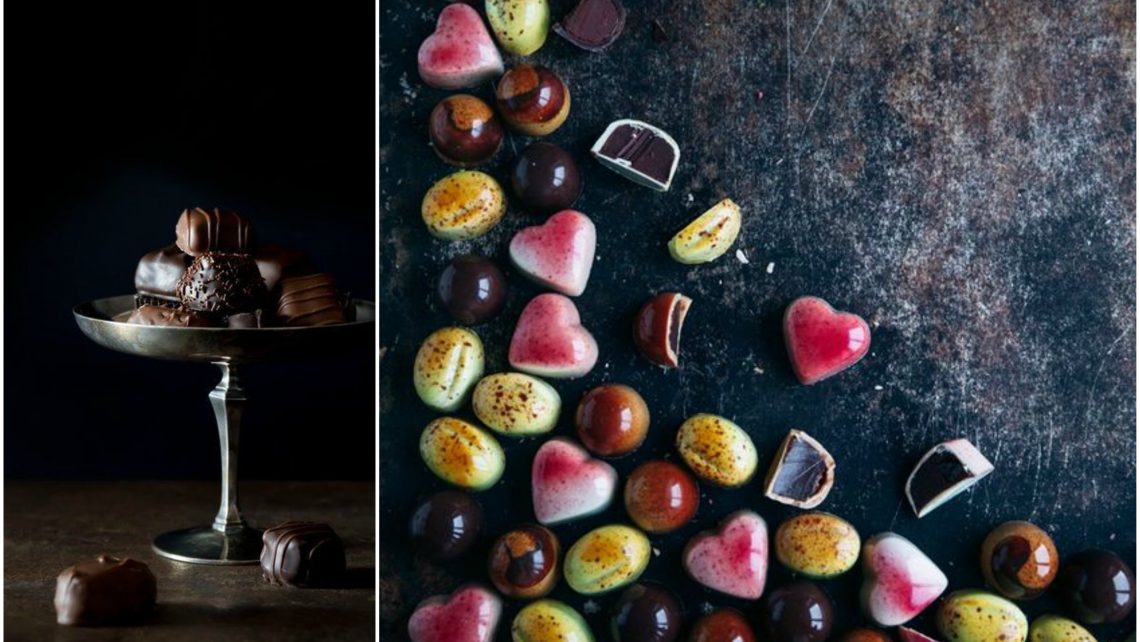 Chocolate, Confections & The Art of Design
February 2018 | By Pam Stasney and Kelsie Lally
Heart-shaped boxes of chocolaty goodness, Valentine love-notes and special date-nights make February a favorite time of year. This month we found design inspiration in downtown Geneva, just around the corner from our Haven-Geneva location. All Chocolate Kitchen is filled with yummy confections, life-size sugary sculptures and decadent, gourmet chocolates. Chef Alain Roby is an award-winning, certified Master Chef of Pastry & Sugar Artistry. Trained in Paris, Chef Roby has received numerous accolades and has appeared on Food Network and The Martha Stewart Show. If you're in need of a chocolate fix, we highly recommend stopping in for a visit.
Chocolate design, in its many forms, has us dreaming of delicious interiors. We've come up with some décor ideas to inspire you during this romantic month. Continue reading to see our lessons learned from indulging in chocolate.
1. Chocolate Truffles are Mesmerizing.
Chef Roby has designed an exclusive collection of chocolate truffles that are truly delectable. Artisanal chocolates are designed in assorted shapes and sizes, and in an array of magnificent colors. Truffles, smooth as velvet, made us think of these mesmerizing, plush fabrics. Reupholster a vintage-find in one of these lush velvets and you'll be the talk of the town.

2. Anything covered in chocolate tastes better.
Whether it's cherries or a strawberry cake, chocolate makes everything better. Chocolate walls can create a rich and sophisticated space. Hues of chocolate, mixed with raspberry-reds is unreservedly yummy.


3. Swirls of Chocolate Are Delightfully Delicious.
What could be more delightful than swirls of white and dark chocolate entwined? This technique is often used by confection artists to top a chocolate-cheesecake or to create a sweet embellishment, like these DIY heart-shaped, marbled chocolates we found on The Cake Blog.  Bring this scrumptious design into your home with an area rug reminiscent of chocolate swirls.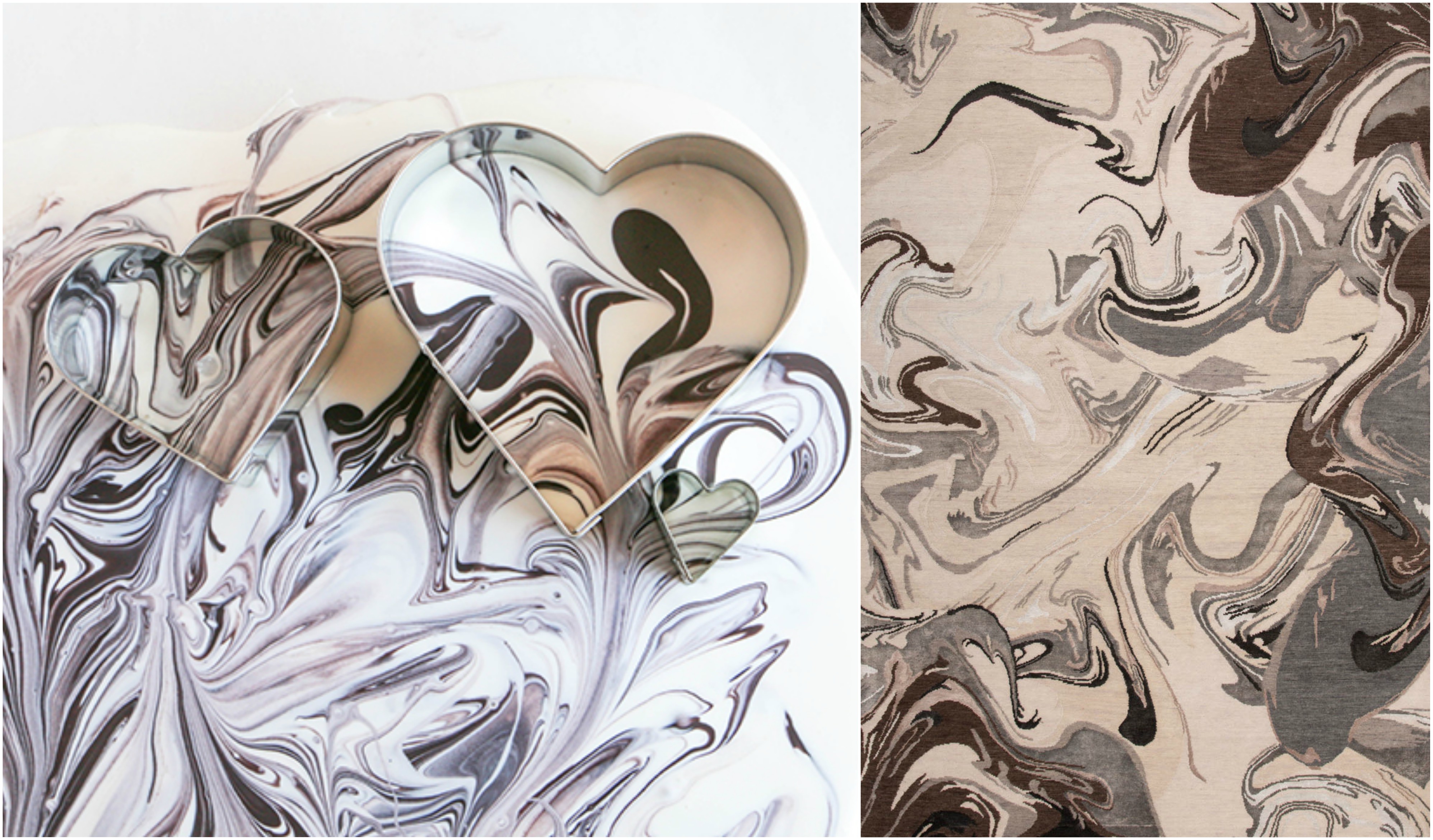 We hope you are surrounded by love during this month of February… and of course, loads of delicious chocolate!