Alison Valentine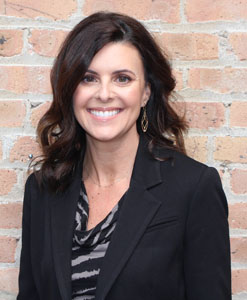 "It's fine" is not fine.  I want to hear my client's shout "I love it!"  
After earning my BFA in interior design at Iowa State University, I worked in high-end residential design in Milwaukee, Minneapolis, and Chicago.  My husband and I decided to start a family and headed out to the western suburbs of Chicago. We fell in love with Geneva, IL, and have been here for almost 20 years.  While raising two boys, I owned my own interior design business and worked with a wide range of design projects.
I love to mix styles and materials for unique combinations that reflect each client's personal tastes.  I create spaces my clients will love for many years to come.  
Away from work, I enjoy beach vacations, yoga, music, and laughing with friends and family.